Today we want to talk about four phones - the Oppo Reno4 Pro and Reno3 Pro. No, we didn't count wrong, there's four of them. Part of the problem is that Oppo releases different-specced models for the Chinese market and if that's all there was, we wouldn't have an issue.
But there's some overlap. Let's start with the global Oppo Reno4 Pro which was announced this week. It has a 6.5" AMOLED display (1080p+ resolution), which impresses with its 90Hz refresh rate and 1,100 nits peak brightness. Also, the 4,000 mAh battery charges at a whopping 65W - 5 minutes of charging is all you need for 4 hours of watching YouTube.
However, the Snapdragon 720G chipset leaves us scratching our heads. It's more powerful than the Helio P95 found inside the global Reno3 Pro and it's a fine chipset, though it stings to know that in China the Reno4 Pro gets a Snapdragon 765G (but let's ignore that one, since it's not available anywhere else).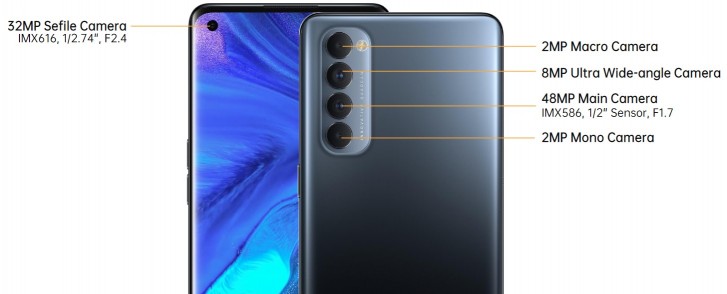 The camera setup is confusing too. On its back it has a 48MP main camera (1/2.0" sensor) and no telephoto cam, on the front is a single 32MP selfie cam.
Compare that with the Reno3 Pro that launched in Poland at around €600. That one has a 48 MP main plus 2x telephoto cams and a 44MP selfie cam to boot. It has got a 6.5" 90Hz AMOLED screen and a Snapdragon 765G chipset. It does charge at "only" 30W, however.

In India the Reno3 Pro is quite different. It's based on the Helio P95 (which as mentioned is weaker than the S765G) and the screen refreshes at only 60Hz, but it too has a 2x telephoto cam and it gets a larger 64MP sensor to boot (1/1.72").
The moral of this story is to be careful when reading online reviews for a given Reno model as it could be rather different from the one available in your region.
But if you could get the new Oppo Reno4 Pro, will you? The phone will be available in India next week at a price of INR 35,000. That works out to just under EUR 400, though keep in mind that the actual European price may be different.
Let's examine some alternatives before you head to the polls. We already covered the different Reno3 Pro versions and the European one may be the better pick. The one in India is an alternative too, if you care about cameras more than you do about chipsets.
Oppo also unveiled the vanilla Reno4, which is very similar to the Pro model. The two major differences are the screen - the vanilla has a 6.4" 60 Hz AMOLED and the charging speed - it's down to 30 W on this one. However, it will cost THB 12,000 in Thailand when it launches next week, that's EUR 325 or so.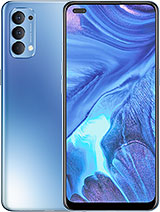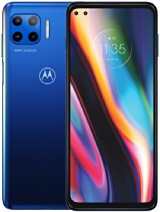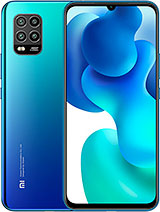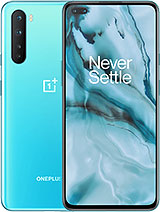 Oppo Reno4 • Motorola Moto G 5G Plus • Xiaomi Mi 10 Lite 5G • OnePlus Nord
Then there's the Motorola Moto G 5G Plus with a larger 6.7" 90Hz LCD and similar camera setup. The 5,000 mAh battery charges at a downright pedestrian 20W, but you do get the Snapdragon 765G running close to stock Android. This phone goes for around €350 right now.
The Xiaomi Mi 10 Lite costs €400 for the 6/128 GB model - but you get the same 765G chipset for it, a 6.57" OLED (HDR10+, but 60 Hz), 22.5W charging and a similar telephoto-less camera setup. Unfortunately, neither the Mi 10 Lite nor the Moto are available in India.
And we can't forget the hype-meister itself, the OnePlus Nord. It checks the 90Hz AMOLED and 765G boxes, has a camera setup similar to the Reno and decently fast 30W charging. All with the stock-ish OxygenOS sprinkled on top will cost you EUR 400/INR 28,000.
So, what will it be? One Oppo Reno4 Pro to go or will you pick one of the alternatives?
V
Then, instead of a last year phone like oneplus 7T, you could get the Asus Zenfone 7 with SD 865 for ₹ 36,000-37k, it will be this year's 'Flagship killer' Killer. Since ZFone 6 was launched for ₹ 34k last year, ZF 7 won't go beyo...
N
I chose: No, there are better alternatives out there For the price come, I would prefer Oppo R17 Pro. Old product but still new in the box, price had gone down. Also it comes with SuperVOOC. Forgeg about 5G, no all countries ready for internet 5...
ADVERTISEMENTS