We know many of you held off on buying a new phone, waiting to see what the new Pixel phones will be like. Yes, there were plenty of leaks, but still the smart thing to do was to hear the specs (good or bad) from the horse's mouth.
Well, would you be buying a Google Pixel 4? Its 2,800mAh battery is something that leaked relatively close to the launch and while we hoped it wasn't true, it very much is. No upgrades to charging speed either (be it wired or wireless) even though other makers are racing each other with ever faster chargers.
The Pixel 4 XL does better in the battery department, but it still feels like it's missing something. This is Google's first dual rear camera and the company picked a telephoto lens saying it's more important (it called ultrawide cameras "fun"). All this waiting and Google is still behind on the camera hardware.
To be fair, its strategy always was to make up for hardware deficiencies with superior software and Google used to have the best image processing. Is that still true or has the competition caught up?
This mind-over-matter strategy extends to the chipset too, a Snapdragon 855 non-plus, which only gets 6GB of RAM and 64GB storage as standard. There's an upgrade option, but that only doubles the storage to 128GB. Is Google's version of Android that much lighter than the competition? And what about your media files?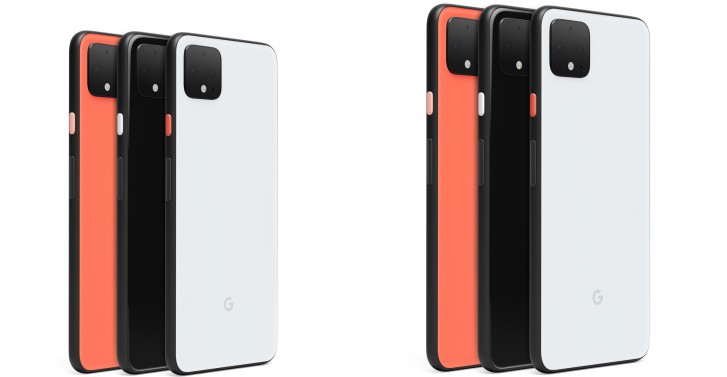 Previously, Google offset the small internal storage by offering 3 years of free original quality backups with Google Photos. The Pixel 4 phones don't get the same deal, meaning you either have to pay or use the compressed option (which is available for free for any phone).
The one thing that Google unquestionably got right about the Pixel 4 duo is the screen. The 90Hz refresh rate has a bigger impact on your experience than the jump from 1080p to QHD. It also helps that the screens are perfectly calibrated. That said, 90Hz is a drain on the battery, so you might want to wait for the first full reviews before buying.
The Soli hand gestures have gotten mixed responses from early testers, working perfectly for some and missing gestures for others. There are concerns about the face unlock too (the Pixel 4 doesn't have a fingerprint reader).
So, was the wait worth it? The Pixel 4 and 4 XL are not cheap phones (here are details on the pricing), so you have to be convinced they are the best option before you part with your hard-earned cash.
What's your opinion on the Pixel 4 and 4 XL?
A
The "lol" part at the end made me crack up. Removing SD slot and headphone jack would be a good option - if they gave us a good alternative, but they just did not. Base model is 64GB and you're without options to expand your storage... unless ...
y
Uuuuugly copy of uuuuugly iPhones
i
No matter what vloggers say, the phones are ugly. I have a phone with telelens and I can say the long one is useless. These gestures for switching songs look pity, so I absolutely see nothing to like in Pixel 4s. Pixel 3 looks better alternative fo...