Xiaomi may launch new phones pretty frequently, but its Android One series sees a new release only once a year. The Xiaomi Mi A3 is what we got after 12 months of waiting and watching smartphone tech improve at breakneck pace.
It's launching at the same price as the Mi A2 a year before it, €250, and it brings several important upgrades.
The new triple camera has a large 48MP main sensor, it ditches the useless 20MP cam in favor of an 8MP ultra-wide shooter and adds a 2MP depth sensor. The selfie camera gets a bump in resolution too at 32MP.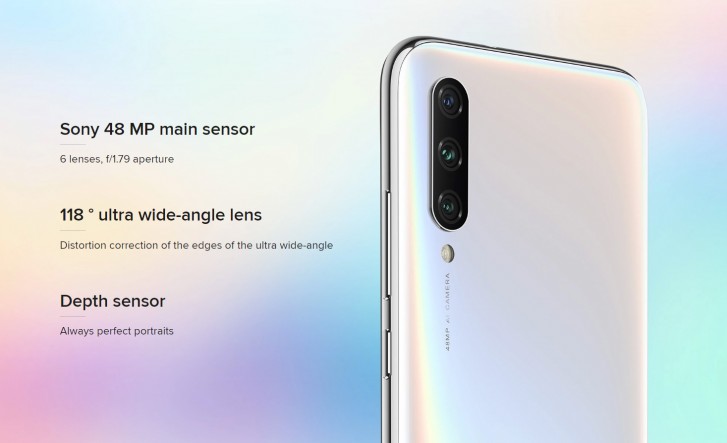 The Xiaomi Mi A3 also comes with a larger battery, 4,030mAh, a nice upgrade since the A2 battery life was average. And it regains some features lost in the second generation – a 3.5mm headphone jack and a microSD slot.
Finally, there are two "upgrades" that will make or brake this phone. The 6.1" screen is a tad smaller (due to the taller aspect ratio) and it switches to an OLED panel. However, the 720p resolution means that the apparent sharpness takes a big hit (especially since its 720p PenTile vs. 1080p RGB). The fingerprint reader is now an in-display unit instead of a capacitive reader on the back.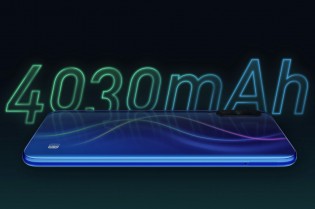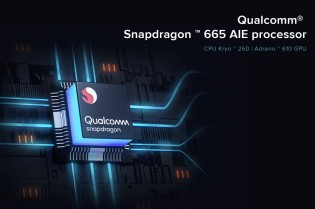 4,030mAh battery, up from 3,000mAh • Snapdragon 665 "up from" Snapdragon 660
The other thing is the Snapdragon 665 chipset. Going by the name, you'd think it's an upgrade over the S660 in last year's model (indeed it goes from the 14nm node to 11nm), but that's not quite right. The CPU performance is slightly lower (it was downclocked) and the GPU performance is on par. On the plus side, it should use less battery.
The base configuration of the Mi A3 has 4GB of RAM and 64GB storage (note that the Mi A2 had 32GB base storage, so this would have set you back €280). You can get the 128GB model instead or just use the microSD slot. There's no version with more RAM, however.
Even if the low resolution screen is not a deal breaker, you still have to consider your other options at the €250 price tag. You can find a Pocophone F1 for that kind of money or a Samsung Galaxy A50. On the Android One front, there are the Motorola One Vision and Nokia 7.1.
So, if you had to vote with your wallet, would you buy the Xiaomi Mi A3?
A
Screen is 720p not 1080p and it's not even RGB so it kinda looks like crap for that price.
W
A3 at 250 EUR when CC9e is 170 EUR sounds ridiculous. I would expect A3 to drop to CC9e price level and A3 Pro or whatever+ resembling plain CC9 to come out at 250 EUR price point.
?
They should have just reused note 7 pro design and hardware.... One of the most disappointing phone from Xiaomi
ADVERTISEMENTS