It seems that OnePlus has settled into a tick-tock model. Early in the year, a new model brings a new design and major new features, later on a T model launches with refinements. But did the company do enough to make the OnePlus 5T a worthy upgrade?
Itís great that the price is mostly unchanged, making the 5T one of the most affordable Snapdragon 835 flagships out there. The other late 2017 high-enders push against or even break the $1,000 barrier making wallets around the world shriek.
The new 18:9 screen is strictly an improvement over the older screen. You donít get a higher pixel density, but you do get more room and a more modern look. The OnePlus 5T is roughly the same size as the previous model too, making for a more efficient use of the front.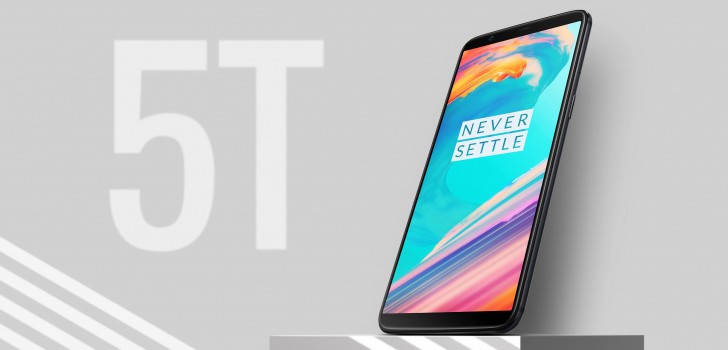 The fingerprint reader moved to the back (not an issue, we think), but from our tests it seems that the new Face Unlock might take its place as the preferred locking mechanism. Itís fast and works in the dark too.
Itís harder to argue that the new dual camera is an outright upgrade. Maybe you wonít miss the telephoto lens, but is the new 20MP f/1.7 camera really that good in the dark? You can check out our hands-on review for camera samples Ė including night shots and testing the new Portrait mode (since both cameras have the same FoV, thereís no cropping required).
So, what do you think? A great phone at a great price or was OnePlus just too keen to jump on the 18:9 bandwagon without offering much else?
OnePlus 5T: did it live up to your expetations
And hit the comments section to talk about any upgrades you hoped for Ė did you get them or not? Many got the wider screen they wished for, others didnít get their desired bump in battery capacity.
o
Phone sucks, 4 months after use battery isnt holding up, screen is not responsive, ALARMS dont work!!!! oneplus sucks, stay away! buy google pixel 2 instead!
C
It's high school physics. The less number of holes there are, the tougher it is for water to enter the phone. And I didn't say it gives you better waterproofing. It only makes it easier to better waterproof a phone.
D
amm Yeah.. no... - No IP rating - No SD card slot - No OIS in camera - No Dual speakers (Even worse, this tiny bottom speaker Oneplus puts on their phone is terrible!) - Small Battery in today's comparisons Considering all these cons a...