Weekly poll part 1: the best premium and 5G flagships of 2019 so far
Half of 2019 is over and it's time to reflect on the amazing flagships we've seen so far - and pick the best one! We're splitting this into two parts, starting with the premium models, the best of the best.
We've split off the 5G phones into their own poll as the next generation networks are still very new and most carriers around the world are still running trials. But 5G is the future and future-proofing is the mark of a true flagship.
A quick note on how we picked the contestants - only phones with the latest and greatest chipsets - Snapdragon 855, Exynos 9810 and Kirin 980. That's not to say midrange SoCs they don't deserve just as much love, but as you'll see these top-of-the-line chips have found their way in some very affordable phone, so it's not necessarily a matter of price.
The OnePlus 7 Pro represents a new direction for the company - it's fighting to be the best phone in the world, bar none. The 6.67" 90Hz HDR10+ compatible screen is certainly one of a kind. The Triple camera on the rear certainly has the specs, though the quality needs tweaking. The battery department remains a strong point for 1+ phones, the Pro boasts a 4,000mAh battery and 30W Warp Charge.
The Samsung Galaxy S10+ adds IP68 waterproofing, fast wireless charging, a 3.5mm jack and a microSD card. Flagships shouldn't forget about the small comforts, even if they are less glamorous than pop-up selfie cameras. So, while you could use the reverse wireless charging to top up your Galaxy Buds, the wired headphones are still more reliable.
The Xiaomi Mi 9 is one of those affordable flagships we mentioned. This shouldn't fool you, the Snapdragon 855 chipsets is as fast as in the other phones and the 95h battery Endurance rating is among the best (despite the relatively small capacity). Plus, it does have wireless charging, unlike the OnePlus.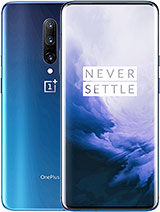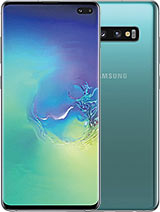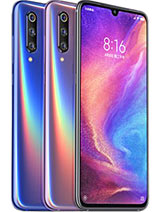 OnePlus 7 Pro • Samsung Galaxy S10+ • Xiaomi Mi 9
The Huawei P30 Pro is best-known for its stunning camera - 5x optical zoom was unthinkable last year. The main 40MP sensor also has arguably the best night mode we've ever seen. The P30 Pro is currently the top phone on DxO Mark's chart. Also, this phone has fastest charging too at 40W, plus great longevity (100h endurance).
The Sony Xperia 1 brings the world's first 4K HDR OLED display and goes for an extra-tall 21:9 aspect ratio - it's one easily recognizable device. And it has Sony's first triple camera, which along with the screen was developed with input from Sony's pro divisions.
The Oppo Reno 10x zoom is the only other phone on this list to offer high optical zoom thanks to a periscope lens. And it has a unique shark fin pop-up camera. Compared to its cousin, the OnePlus 7 Pro, it offers better zoom, stunning battery life (107h, but only 20W charging) and a microSD slot. The 1080p 60Hz screen is a step back, however.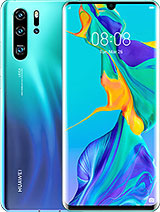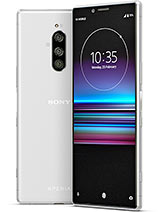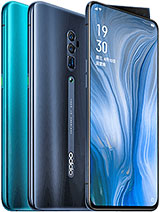 Huawei P30 Pro • Sony Xperia 1 • Oppo Reno 10x zoom
The Honor 20 Pro also boasts triple digit Endurance rating - 104h and its 6.26" LCD is among the smallest here, making the phone relatively compact (not in absolute terms, of course). It has HiSilicon's speedy Kirin 980 chipset and the camera department boasts a 48MP main unit and 3x telephoto lens like certain other phones here, but at a lower price.
The LG G8 ThinQ is even more compact and its P-OLED screen adds HDR on top of what the Honor has. However, the region-dependent camera features are not a good look and even the triple camera configuration is nothing special. Still, this is an option that shouldn't be overlooked.
The ZTE Axon 10 Pro has an HDR-enabled 1080p OLED screen and a triple camera with a configuration similar to the OnePlus phone. A close-to-stock Android too, but adds IP68 water resistance and a microSD slot. Unfortunately, its parent company is in a tough spot right now (but that hasn't stopped the phone from launching in several countries, though).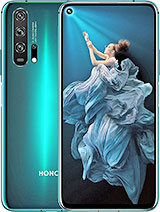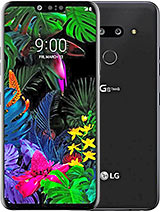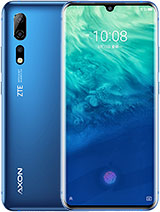 Honor 20 Pro • LG G8 ThinQ • ZTE Axon 10 Pro
Time to vote - which is your favorite premium flagship that launched in the first half of this year? Note that the entries in the poll below appear in a random order.
Best premium flagship of H1 2019
Okay, now let's jump to the 5G models. We'll keep it brief as the key innovation here is the new modem – other than that all of them are based on existing models with perhaps small modifications.
Best 5G flagship of H1 2019
PS. if you don't see your favorite flagship here, it's probably coming in the next post, which will focus on the mainstream versions.
H
Samsung has the Note 2 smart dock many years before Huawei. https://www.androidauthority.com/samsung-galaxy-note-2-galaxy-smart-dock-127378/
Look I'm not defending LG for having separate models of the G8. I think its wrong, and I equally hate Samsung's position on it. Especially as someone who's paying to the teeth, knowing that some models are better/worse, it's practically "false adve...
L
Isocell and exmor difference is not something average user will feel just think about it you and your friend buy S10 you have isocell and friend has exmor the difference in image quality would be barely noticeable now think you buy G8 your has dual c...
ADVERTISEMENTS