Did you pre-order a Pixel 2? It seems that the shipping estimates shot up almost instantly, especially for the Black & White color option for the Pixel 2 XL (affectionately known as the panda color). Does that mean Google's new phones are excellent and already top sellers? No, in typical Google fashion it did not stock up enough units so it could be December before you get to own your panda XL.
You can check our hands-on and watch our encounter on video. We don't make much of a secret that we think the larger model is the better phone.
The chunky bezels of the smaller Pixel 2 makes it feel out of place among late 2017 flagships. And it's not a cheap device either, especially outside the US ($650 we can swallow, €800 is just too much). Both phones have mostly identical hardware, with the exception of the screen.
Pixel 2 XL won us over with a modern 18:9 screen – with QHD+ resolution to boot, not 1080p (hello, 2013). Both support Always On Display, but the larger screen has better color accuracy – 100% DCI-P3 vs. 95%. Not much of a difference, but enough for you to know you're not getting the best.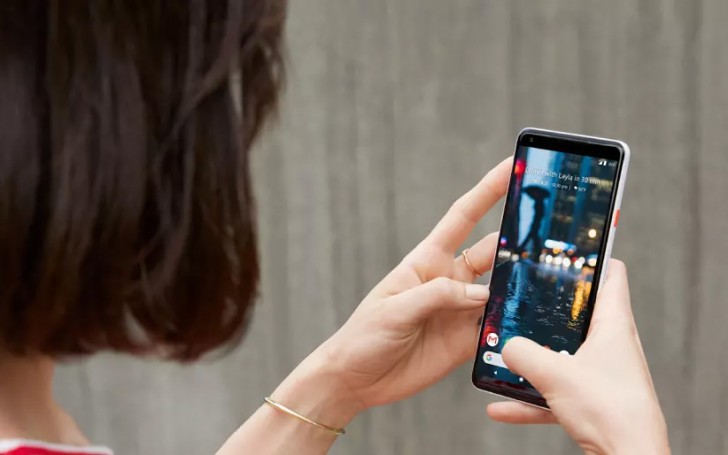 A bigger issue is that Google decided against a dual camera. We do love the addition of OIS and Dual Pixel AF and the image quality looks great. But no amount of software processing will give us optical zoom or a wide-angle view.
Anyway, allow us to vent about the lack of a 3.5mm headphone jack – and this after making fun of Apple last year! You get a USB-C to 3.5mm adapter in the box, but if you lose it, a new one will cost you $20 (double what Apple's adapters cost). Both phones also lack wireless charging, but do have fast charging... except you need to buy a more powerful charger to take full advantage of it. €800 of value right there.
Perhaps we're being too hard on the new models. They did bring waterproofing (IP67), stereo speakers and more storage. 64GB base storage is probably enough for most, so they don't have to spend the extra $100. And Google committed to 3 years of software support, which is great.
So, do you agree with us? Would you pick the Pixel 2 XL over the smaller Pixel 2, once they are available? Or were you left unimpressed by Google's new darlings?
How do you feel about the Pixel 2 and 2 XL?
D
I used to use a 2013 lg nexus 5. A couple of months ago I was forced to find a replacement and the choices where Google pixel, One plus 3T , Galaxy s7, xperia XZ, lg g5 and HTC 10. The pixel got eliminated because of the price and it's looks. The S7 ...
D
Hello, Quad dac is something very nice ( mine dont have it.. damn canadian version ) Pixel 2 come with 18 wt high speed charger in box ( same as my LG G6 came with ) Pixel 2 have a 128 version ( the one i want to get in fact as i am tir...
D
Mediocre hardware? The thing have one of the best screen on the market ( excepted samsung flagship ) the top soc available. The best camera available. What are you smoking? Leaf? lol