Weekly poll results: give us stock Android or we're gonna install Nova Launcher!
We hear it time and time again and last week's poll confirms it – people prefer stock Android. Overwhelmingly so, this option got a cool 42% of the vote while the second place – Samsung – was way behind with 15%.
Android gained extensive customization features a while ago – it started with custom launchers, lockscreens and keyboards and ended with native theme support. These days you can tweak stock, non-rooted Android quite a bit... unless a manufacturer's skin gets in the way.
We have a tie for 3rd place – Motorola and Xiaomi at 10% (we're even willing to include Sony at 9%, it's close enough).
By the way, in the comments you heaped the praise on Nova Launcher – indeed, it's a highly capable, very customizable launcher. Unfortunately, there are limits to what even Nova can do (e.g. Xiaomi/MIUI can be overly aggressive in killing background apps).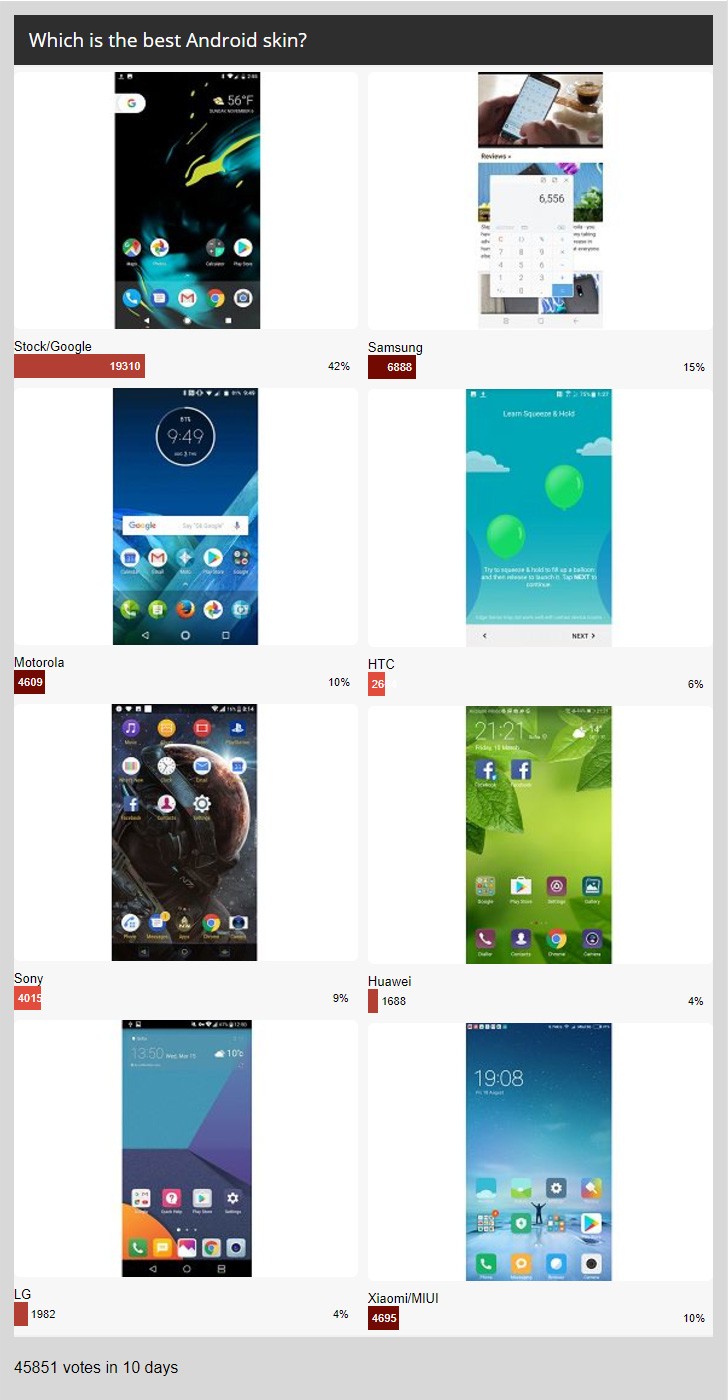 S
I do believe Sense and Touchwis are far better that stock and also believe that most people did not even used sense for years, so android- then next best selling(samsung) and the pattern goes on and on(other than huawi for obvious reasons _aka uglin...
D
Because if you've ever used a Samsung phone, you'll experience overwhelming battery and performance degradation.