Weekly poll results: 128GB is the new sweet spot for base storage, microSD cards still important
A couple of years ago most people were satisfied with 64-128 GB storage, but requirements have grown since – now most people are looking at 128GB to 256GB for their next phone, according to last week's poll.
The new poll skewed towards higher storage capacities. 128 GB is the sweet spot right now, but it won't be long before 256GB becomes the preferred option. It already is for some and a not-insignificant part of voters are looking at 512GB.
Things are changing pretty quickly – two years ago, people that needed 256GB (or more) were in the minority. Now they are pretty common. What happened? 8K videos, RAW photos and HDR imagery happened. As did high quality mobile games.
Makers list those in ads to flaunt the performance of the new chipset and the upgrades to the camera for their brand new flagships, but in many cases have failed to acknowledge that these things also require more storage.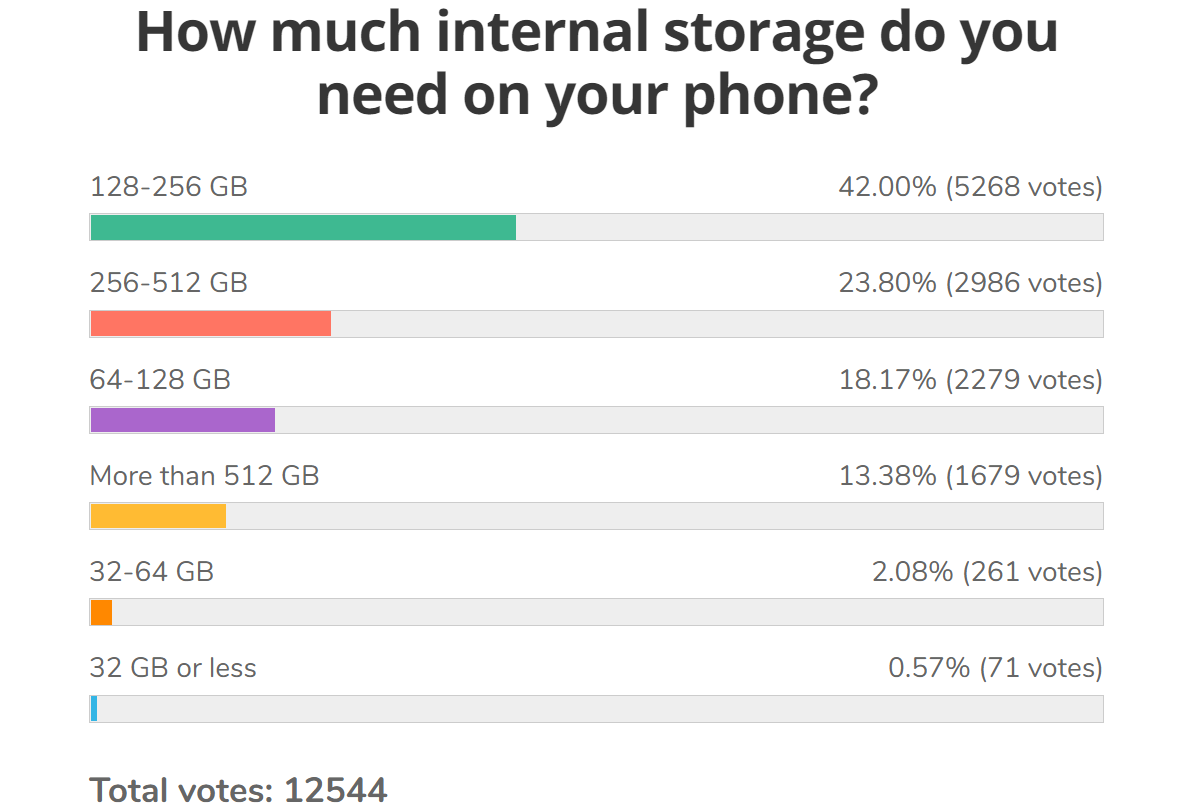 For mid-rangers and more affordable phones 64GB would be an acceptable compromise, but the majority still demand a microSD slot. The files that don't need fast storage and the convenience of moving those files with the card to another phone are still highly valued by over half of voters.
A growing number of people are okay with just the internal storage and we suspect that number will rise as the market moves to 256GB and higher capacities. Despite the buzz and big promises, however, cloud storage (and streaming) solutions are still not mainstream alternatives to offline storage.

And we suspect data caps are not the real issue here, but the tendency for online services to close operations in just a few years after launching – just ask Nextbit Robin owners. The "cloud-first" phone launched in early 2016 with only 32GB on board and no microSD because it promised 100GB of cloud storage. That service came to an untimely end in March 2018, barely two years after it went live.
H
I agree but my SD card is 8 years old and still functioning although it's 32 GB coz back in those days it was a great deal
ADVERTISEMENTS