Weekly poll results: Asus Zenfone AR and Zenfone 3 Zoom win fans' hearts
CES is not a traditional place to unveil smartphones but that didn't stop Asus from garnering tons of interest for its new Zenfones. The Asus Zenfone AR and Zenfone 3 Zoom stole the show, collecting over 40% of votes.
The AR functionality is novel, the step after VR. The Zenfone AR does support Google's Daydream VR too, however. It seems that the high-quality cameras and promising battery life were equally important for the positive reception.
The 2017 line of Samsung Galaxy A phones came in second with half the votes. These bring Galaxy S7 features (Always On Display, waterproofing) to a more affordable price point. They just launched in Russia.
Rugged smartwatches from Casio (the Pro Trek F20) and Misfit (its first smartwatch, the Vapor) also caused some excitement. A good deal more than LG's K series and Stylo 3 at least, same for the ZTE Blade V8 duo.
Here's something unexpected - OLED TVs form Sony and LG, plus Samsung's QLED TV were a hit among our readers. To be fair, those got our hearts pumping as well.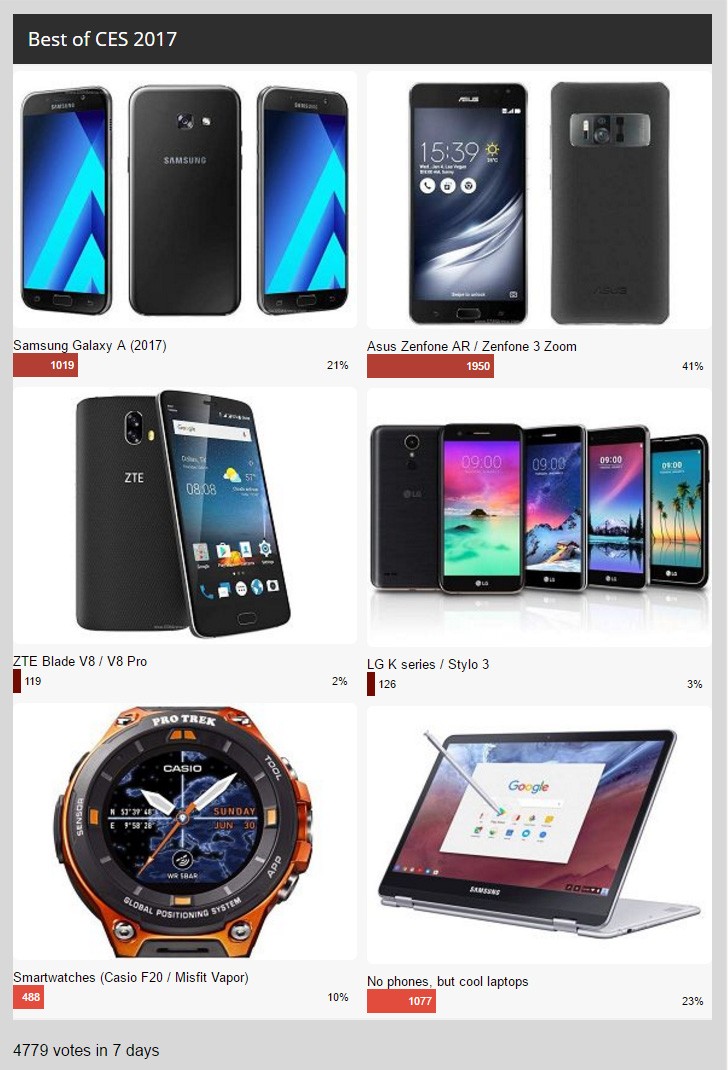 D
Love the k series from LG.