Weekly poll results: fans give OnePlus Nord N10 5G and N100 the cold shoulder
As the popularity of OnePlus rose, so did the prices of its phones. It was interesting to see the company revisit its old stomping ground of the sub-€400 phone as there's always a need for a great value-for-money phone.
Is the original Nord OnePlus' Poco moment? Maybe, but it's too early to tell. However, last week's poll makes it pretty clear that the OnePlus Nord N10 5G sure isn't it – it's not a phone that will be talked of with reverence for years after its launch.
With a measly 13% positive vote, it may not be talked about much at all. There's too much competition in the €300-400 segment in Europe and Asia – even the company's original Nord falls in that segment. Some commenters think that the N10 might cannibalize some sales from the Nord, though looking at the poll it doesn't seem like they need to worry.
Software updates do worry, though. The company has officially committed to 2 years of Android updates after launch, but the N10 and N100 launch with Android 10 (while the 8T comes with 11 out of the box). And flagship models in the past have received three major OS updates, not just two, but the screen refresh rate debacle made it clear that OnePlus flagships are treated differently.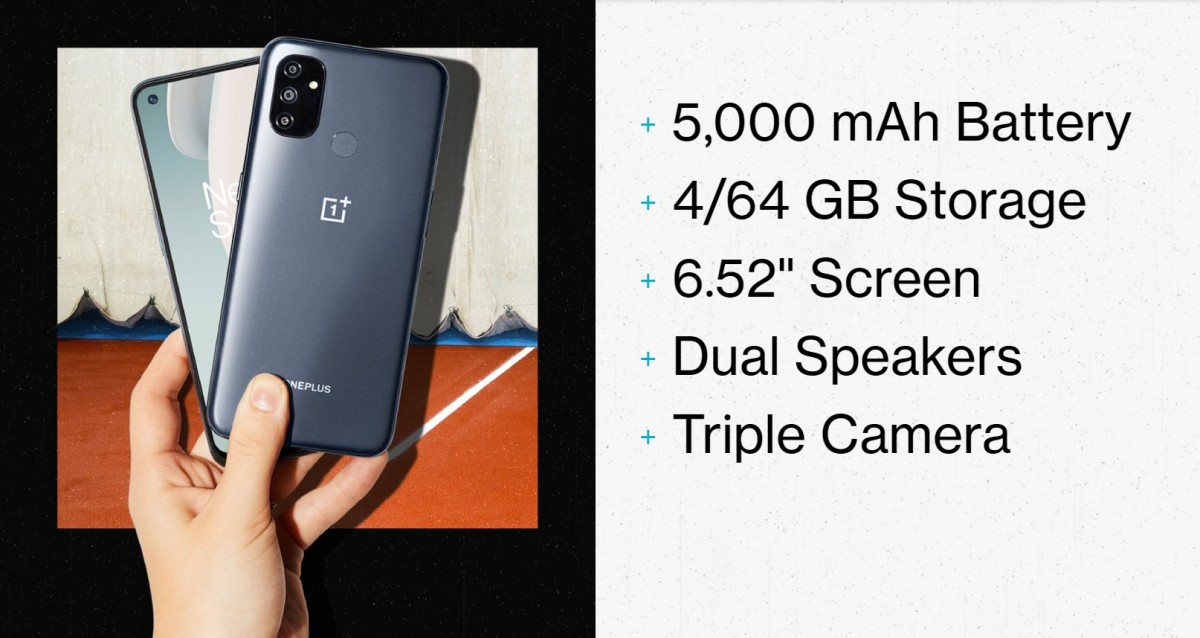 The OnePlus Nord N100 is the cheapest phone that the company ever produced, but with under 4% of the vote it doesn't seem destined for glory. Perhaps because it is strangely absent from India where competition between Xiaomi, Realme and Samsung is heating up with numerous mid-range releases. The N100 is going to the US, however, which is more brand-sensitive than price-sensitive.
The N10 5G will be available in the US too, unlike the original Nord. OnePlus is yet to announce the pricing and launch date for the two, however. And while the country has one of the best-developed 5G networks, does it really need a mid-range 5G phone?
Maybe, but there are already some Galaxy A phones, the Pixel 4a 5G and several Motorola handsets to choose from. And the N100 doesn't have 5G, so it faces even more competition – some of it with better hardware. How much of an edge are OxygenOS and the OnePlus name?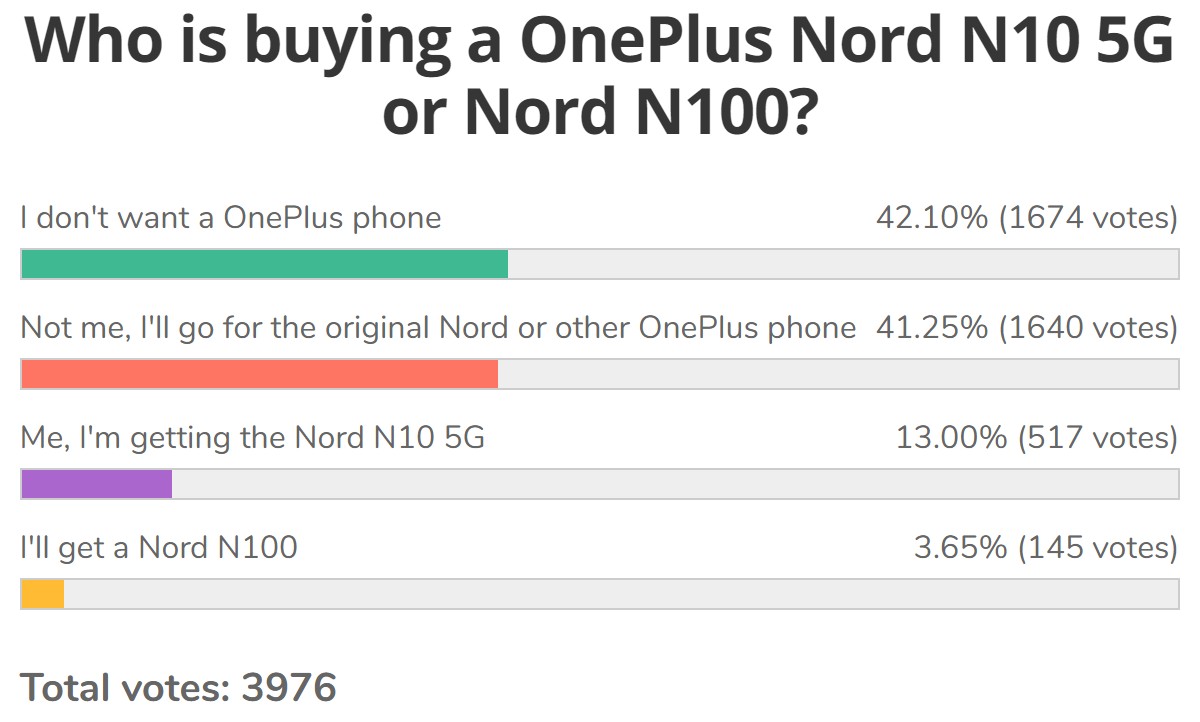 I can bet you that none of companies did market research what people want. Like in car industry, some fckr came to some idea and rest of them just copy paste it.. And you as a buyer dont have any other options.. I think bunch of us use and wanna...
m
Don't give us mediocre chipset Oneplus should stay in their usual way, flagship chip with low budget price, so a little bit higher price than midrange phone Sadly, they don't do that anymore since oneplus 7 series, especially after 7pro and...
B
Do i say everyone want big phones... U must be high on somthing 😂😂😂 And I'm sure it was Samung Galaxy A51 right, this was the second most sold.. 😷
ADVERTISEMENTS