6 inches is the new 5.7 inches, it would appear. The Samsung Galaxy A9 (2016) got a solid 70% of approval in our weekly poll and is ready to usher in a future Note with the same diagonal, we reckon.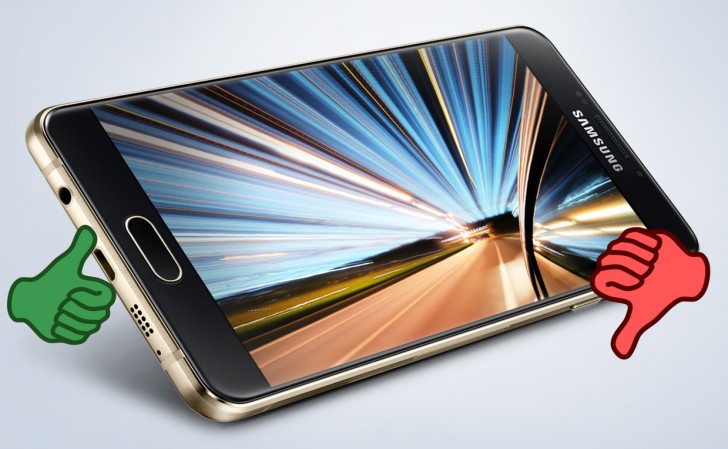 Now, we're not saying it's a Galaxy Note6 beta, no. It has plenty of merits of its own, and you seem to have picked up on those. Premium build, large battery, and a fully-equipped camera coupled with a powerful chipset and 3GB is certainly a compelling package.
Then again, 30% weren't convinced that all of the above is worth what Samsung is asking for the A9. And there were also those that aren't big fans of phablets in general, to whom 6 inches is a monstrosity. We know, we have a few such individuals around the office too.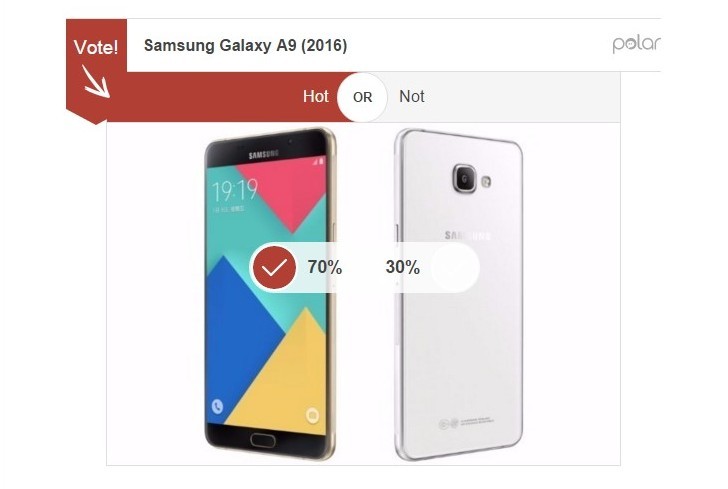 But in the end, the majority has spoken. So, Samsung, if you're reading this, you've gotten the vote of confidence on the size, now deliver that 6-inch Galaxy Note6. And perhaps bring back the space before the number, what was up with that anyway?
g
i know colours are market dependant but its kinda moot because they usually release the colours anyhow, the blue s6 and green s6 edge were not available in the uk at launch and had to wait 2-3 months before eventually being released, why not release ...
?
IF this had iOS i would buy it. But it doesn't.
o
hey samsung, its 2016, just shut down your design, think something new, what ever its done for A9, its really sick, some tips 1. keep your samsung logo in the sides of the panel [which should illuminate by design not by some lights] 2. Remo...