A couple of weeks ago we asked you if you liked the S Pen and the results were 3:1 positive. Last week we asked about the new Samsung Galaxy Note7 and the "yays" had it 3:1 again.
We know, we know, correlation doesn't imply causation, but it certainly looks like the love that the Note7 is getting is largely tied to its S Pen stylus.
And what a stylus it is - the Screen-off memo is our favorite feature to use (great for at-a-glance info) and writing underwater is our favorite feature to show off.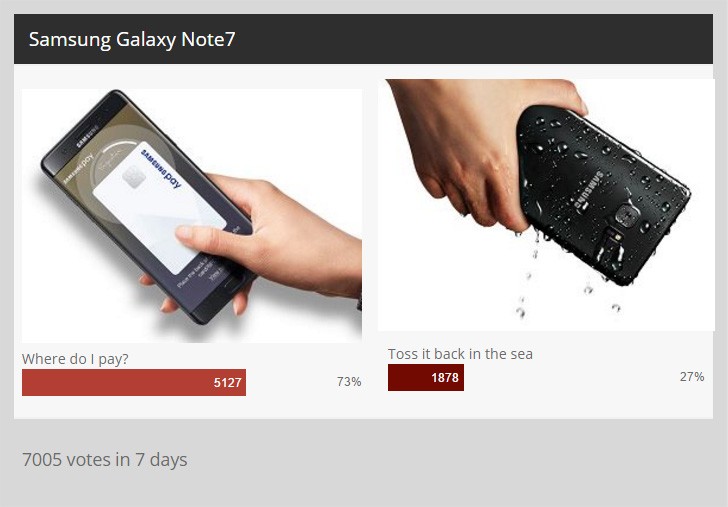 Now if only Samsung could produce enough units for everyone who wants one and stops delaying the launches.
D
And check the latest new about your galaxy note 7 buddy hahahahahahahaha LMFAO
D
Cry is free buddy hahaha but I prefer keep with my simple casio watch
D
No. It's a long list like stupid TouchWiz and software updates. And quality. But who cares it's not like you own samsung! Who cares if i buy something else? I had 4 Samsung phones all of them were just plain awful!!!! I got the note 4asa gift :(...