In last week's poll we asked you if the HTC 10 is one hot piece of tech or a futile attempt by the company to warm the hearts of fans. Happily for the Taiwanese, 82% or 14,873 of you think the HTC 10 is pretty cool.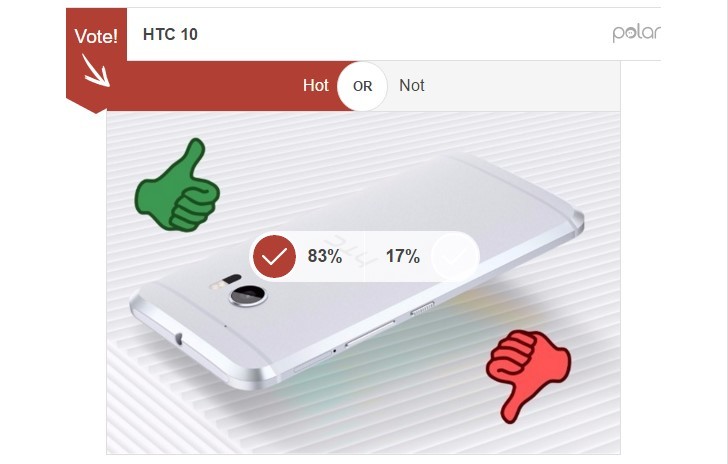 That's probably the highest approval rating we've seen and it really bodes well for the future of the 10. However, if people buy it or not is what really matters for the company, which has been struggling to turn a profit for quite some time now.
Nevertheless, it's not because of the lack of trying. The HTC 10 sports one of the best chipsets on the market as well as a tempting 12MP camera with OIS and f/1.8. Not to mention the 5MP Ultra Pixel 2 selfie with 1.34 Ám pixel size and OIS.
We're yet to put the HTC 10 through our full review procedure and find out if its battery, camera, performance and a whole more is any good. On paper at least, things sound exciting and we're very hopeful the phone lives up to its expectations.
?
There is no need to enable such an option as it's simple: like it or dislike it. Of course not all specs will hit your heart. If you are thinking to give a "Hot" to a phone that entirely suits your requirements from a phone, then you would never give...
?
Why do you say it's a piece of junk? Make sure to provide really valid reasons.