Weekly poll results: Huawei Nexus 6P gets plenty of love, LG Nexus 5X less so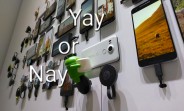 You've had the time, and you've had your say - the new Nexuses went through our Yay or Nay weekly and the response is mostly positive.
It's the premium Huawei Nexus 6P that's gotten fan love by the heaps with the crowd split 4-to-1 in favor. A metal build and top-end specs are apparently exciting enough to offset the unsightly bulge on the back. And who knows, maybe some of you actually like that, judging by the fact that the vote on the matter isn't exactly unanimous here at office.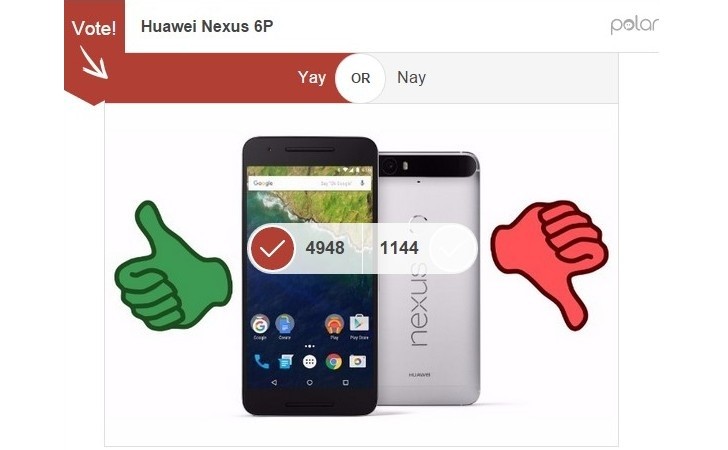 The LG Nexus 5X isn't doing quite as well, though. Which is somewhat odd, as we've been hearing users complain about the push for large screens and high densities, and it would seem a 5.2-inch 1080p stock Android phone would be a dream come true for purists. And it's not exactly underspecced either, with a Snapdragon 808 inside, same camera as the 6P with 4K video capture, Type-C USB and fingerprint reader on the back, all for a lower price.
That's not to say that the Nexus 5X result isn't positive. It's just that the 59% of upvotes is somewhat of a mediocre achievement for a device that should by definition be at the forefront of the Android realm.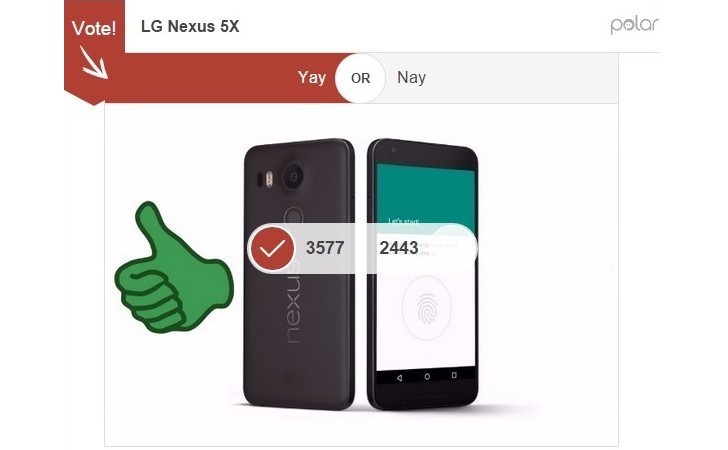 C
Except there's no micro SD card support.
A
I am more interested in the 5X than the 6P. That said, I don't trust Google's commitment to support the 5X in regards future update to Android like they would the 6P. Consider this, it looks at the moment that the Nexus 4 will not be gettin...