Last week we put the punch hole display pioneers against each other to see which one you guys prefer and now the results are in.
It was the Huawei nova 4 vs the Samsung Galaxy A8s and the winner is clear. The nova 4 with 48MP camera got twice as many votes as the Galaxy A8s.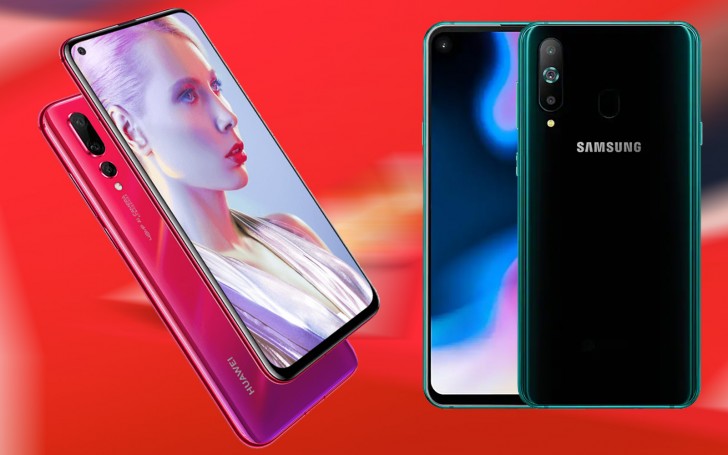 The Huawei nova 4 won the poll, despite the Galaxy A8s being the more popular phone in our database. This suggests that it's already gathering some dedicated fans and those are always handy when you are trying to push a whole new design concept.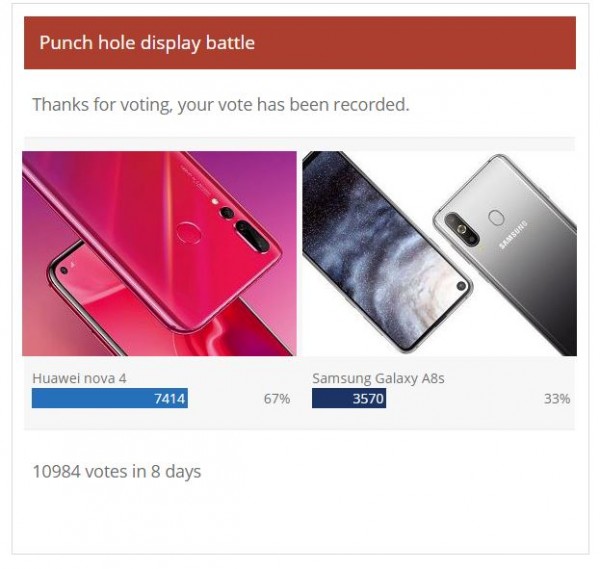 O
Yep and S.Korea is an U.S Ally. I doubt China makes better products than U.S, I don't underestimate them though.
?
Huawei beat Samsung in both release date and originality of the idea. You can interpret this as a common idea between businesses. If we were to asssume every company is just copying each other's work, I can also assume Apple was just copying everyone...
?
You do realize Samsung is a korean company and the only big company for phones thats from the US is Apple. Yet they're doing worse than both Samsung and Huawei. In 2018, China makes better products than US.