Weekly poll results: Many favorites from the MWC vie for your attention
The Mobile World Congress introduced us to many new phones from all market segments. And even though we split them into three categories, the newcomers got into a tug of war for fans' votes.
There's no definitive winner of the Best MWC 2017 Flagship vote - the Sony Xperia XZ Premium and the LG G6 are separated by a single percent. It seems that people are hungry for fully loaded phones. Both left the Huawei P10 Plus way behind.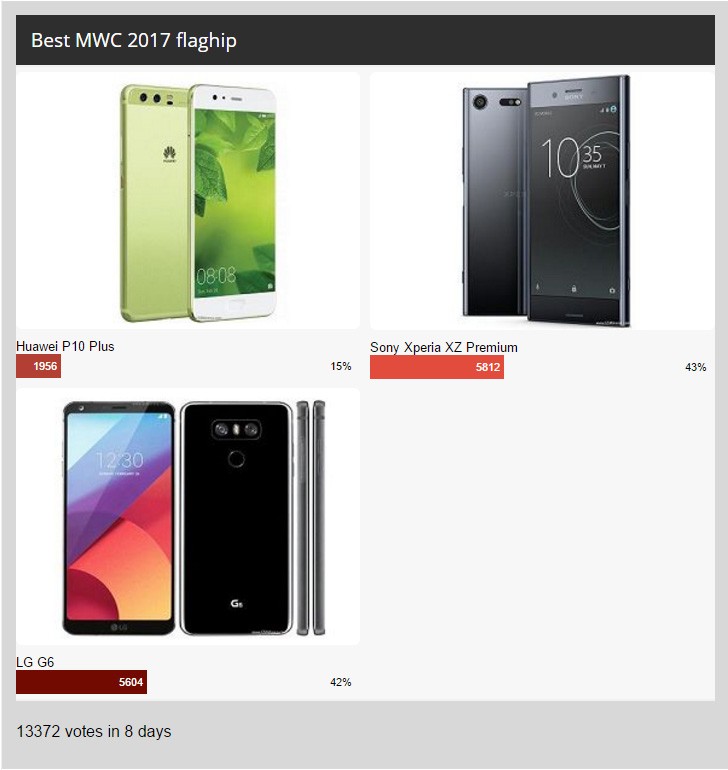 The Best MWC 2017 Premium Mid-ranger ended in a tie. The Nokia 6 and Huawei P10 both garnered 34% of fan votes. This brings redemption to the P-series. The Moto G5 Plus barely edged out the BlackBerry Keyone. A surprisingly strong showing, will hardware QWERTYs make a comeback?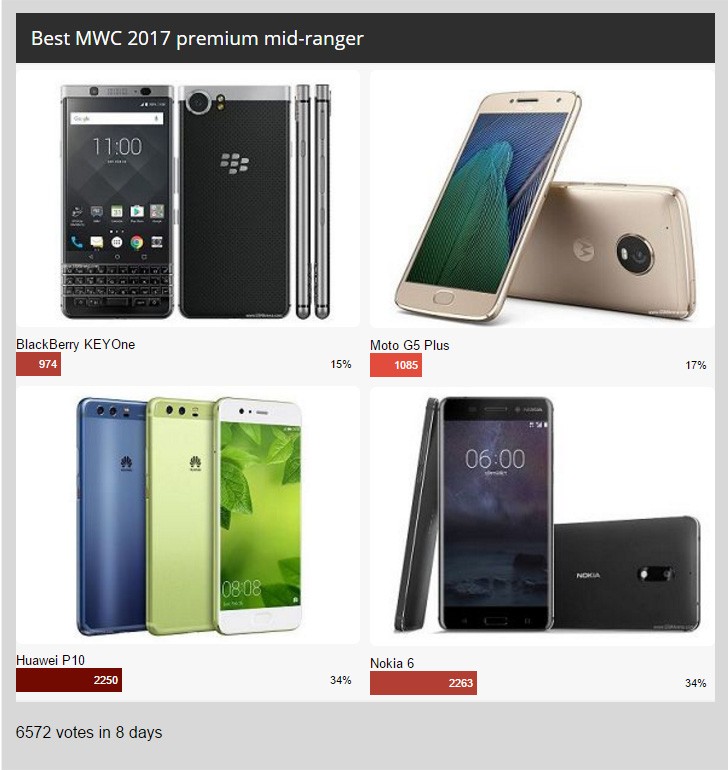 The Best MWC 2017 mid-ranger poll brought by far the most definite results - the Nokia 5 outscored the Sony Xperia XA1 by whole 3 percentage points. This time even the #3 spot got a decent chunk of the votes, the Moto G5 will give its Plus sibling a run for its money.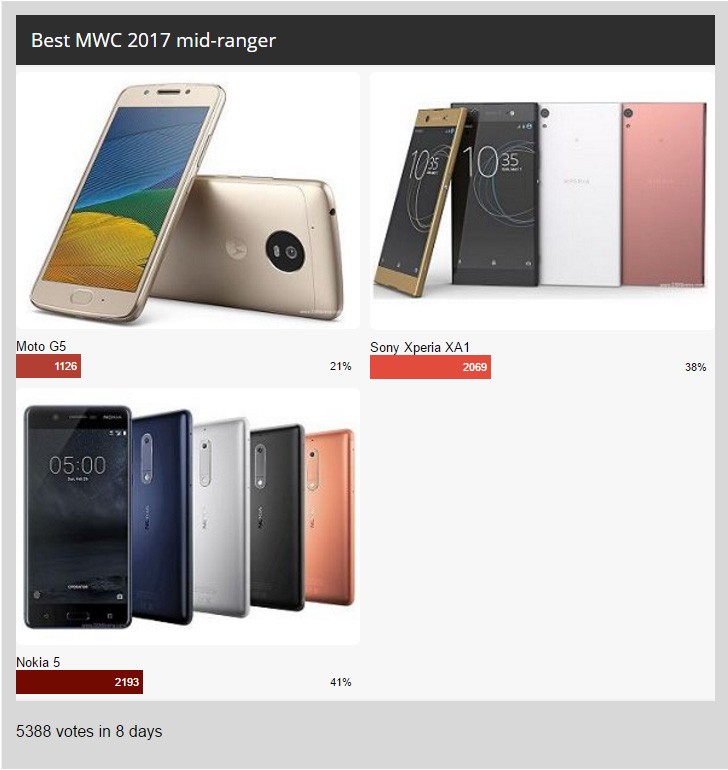 It seems that competition is strong at all levels, so kudos to all these companies - their new handsets are a hit with fans. Naturally, now that you're spoiled for choice, we'll be here to help you pick the best phone - there are a lot of reviews in our future!
D
Since when screen size is considered when deciding whether a phone is a flagship or not? P10 has a flagship chipset, flagship camera, flagship display and flagship build so it is a flagship device.
D
Exactly! I already think the G6 is better looking than the S8. The S8 has those ugly sensors on the front panel, which make it look HORRIBLE. Also, the back panel looks awful, especially with that fingerprint scanner.
D
man looking at leaks of the s8 I think its uglier than the lgg6.
ADVERTISEMENTS