Weekly poll results: most people prefer wireless in-ear headphone, the TWS kind specifically
In last week's poll we asked you about your headphone preferences – it turns out that True Wireless (TWS) headsets really are the new hotness. In-ear designs in general are preferred over other designs and, on a broader scale, wireless headphones are beating out their wired cousins.
Perhaps, we shouldn't be surprised that every company under the sun has launched at least one TWS headset. And you can bet that sales will only go up, now that makers have started removing the basic wired headsets from the retail packages of flagship phones (and lower-ranked models usually came without).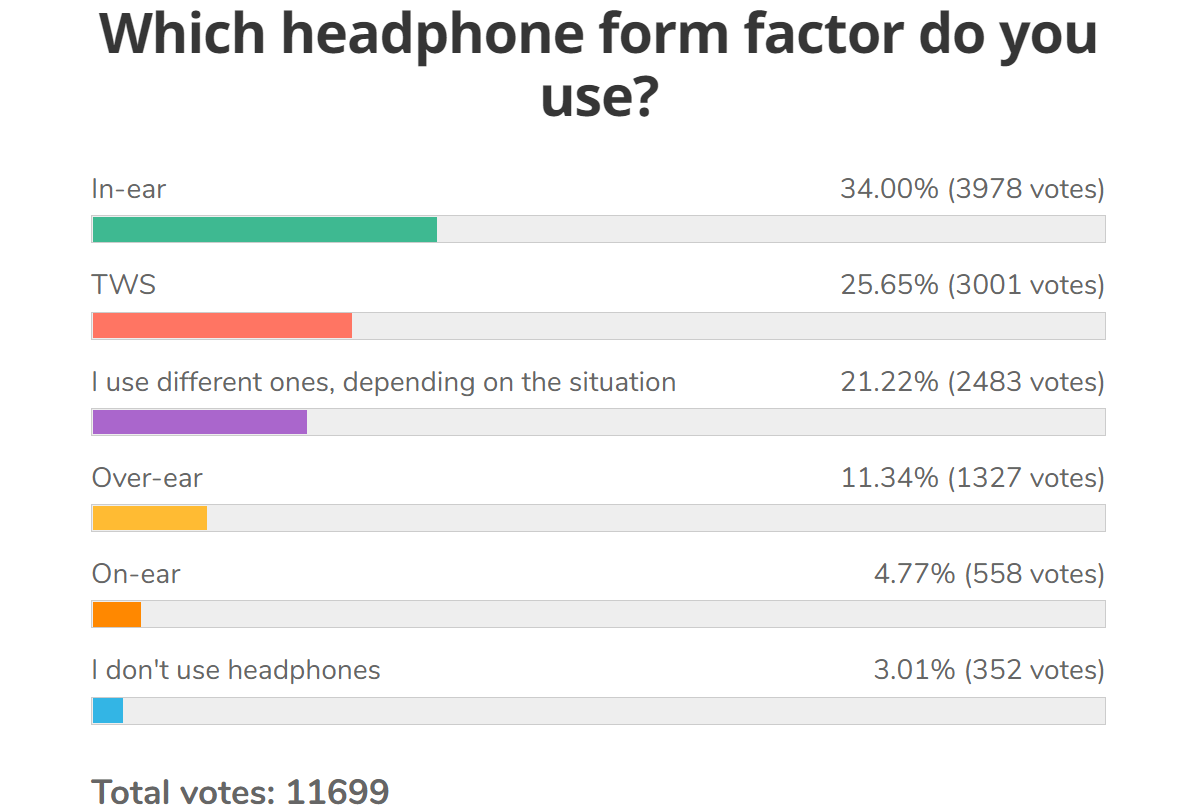 One thing we didn't ask is whether you made the transition to wireless headphones willingly or if you were just swept up in the current of Apple courage. But it is what it is – 3.5mm jacks are a rarity on phones now and we know many are not keen to futz about with adapters or buying USB-C/Lightning headphones.
The world is not ready to go wireless-only - not yet anyway. Many of you have a pair of wired headphones that you use on certain occasions. Wireless models are still lagging behind in some areas, mostly low latency and the convenience of never needing to be charged.
We know some of you will want to argue about audio quality (and with things like LDAC and aptX Adaptive, it's an argument only audiophiles will care about), but the polls show one thing quite clearly – convenience is more important than quality. That's the majority opinion, anyway.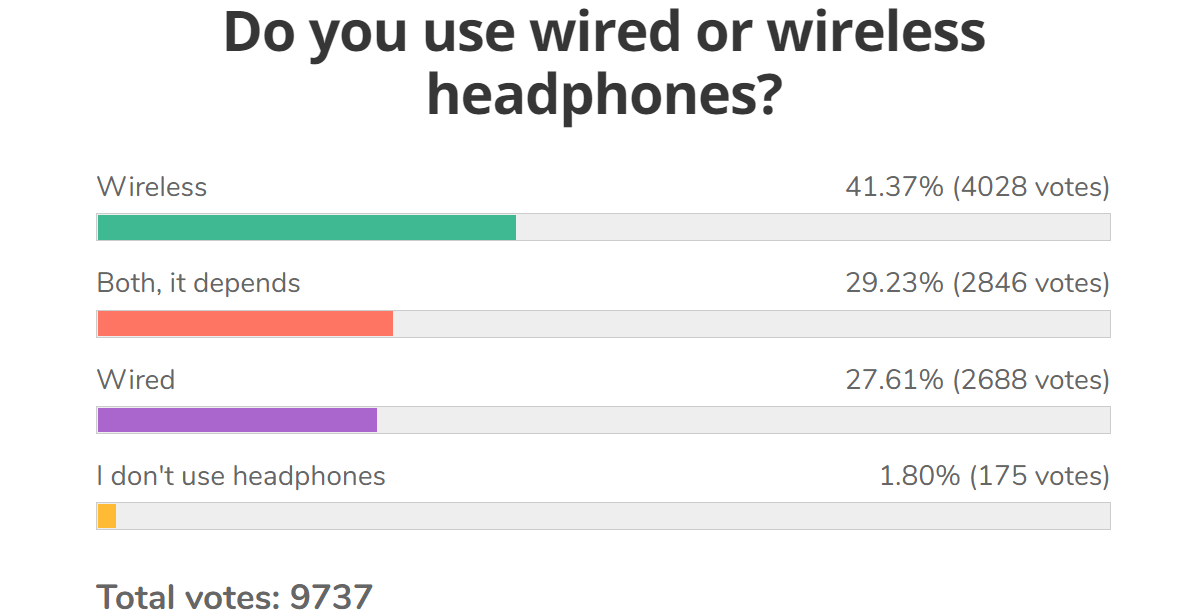 Y
Tech companies create a (problem) from a (no problem) and then sell you products and service from the problem they created themselves. EXAMPLES. Creating phone without 3.5mm jack. ---- Making you buy an adapter or buy a wireless headphone. ...
A
Read about electro-magnetic fields from headphones. They are too close to your head.
?
guess people prefer convenience over audio quality
ADVERTISEMENTS