It seems that HMD successfully rekindled the passion that Nokia fans had for the brand – our poll showed a 2 to 1 positive response to the Nokia 8. So, it's not unanimous, but not bad for a company that has been on the market for less than a year (the Nokia backing sure helped catapult them).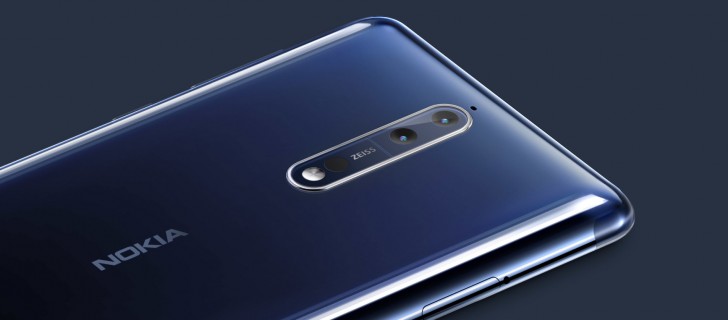 The bezels of the 8 were a point of contention and the Xperia XZ Premium and HTC U11 got caught in the crossfire. The Nokia 6 chipset was brought up also, fans really wanted to see a Snapdragon 600 series chip rather than 400.
While the response to the new flagship is mostly positive, Nokia aficionados would still like to see an even more premium model – perhaps one with a bezel-less design and an OLED screen. A bonkers high-resolution camera sensor like those from the golden age would also help push public opinion deeper into the positive.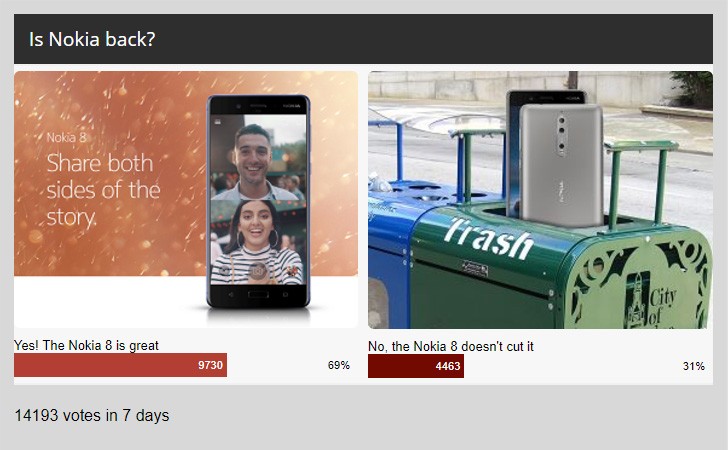 D
No Wireless Charging...sooo...nop.
?
And what happens with the Nokia Z launcher???? if not pre-installed, could we ay less expect a final stable version for download from the play store or the Nokia/Z launcher or HDM web ???
D
The gap in price and specs between the Nokia 6 and the Nokia 8 leaves a very interesting space for a Nokia 7 that they will hopefully announce soon. The lack of USB-C and fast charging kept me from getting the 6.