Weekly poll results: people say they want small phones, but that is not apparent in sales numbers
Last week's poll concludes with an interesting result – the size categories are neatly ordered from smallest to largest. And the smallest categories are in the lead by notable margins. Is this the end of the nearly 7" slabs and the rebirth of the mini flagship?
Not so fast. This may well be the result of a loud, passionate minority. Early sales data of the iPhone 12 line-up showed that the mini under-performed, it made up only around 6% of the volume. Contrast this with early expectations by analysts, which predicted that mini and Pro Max sales will be about even.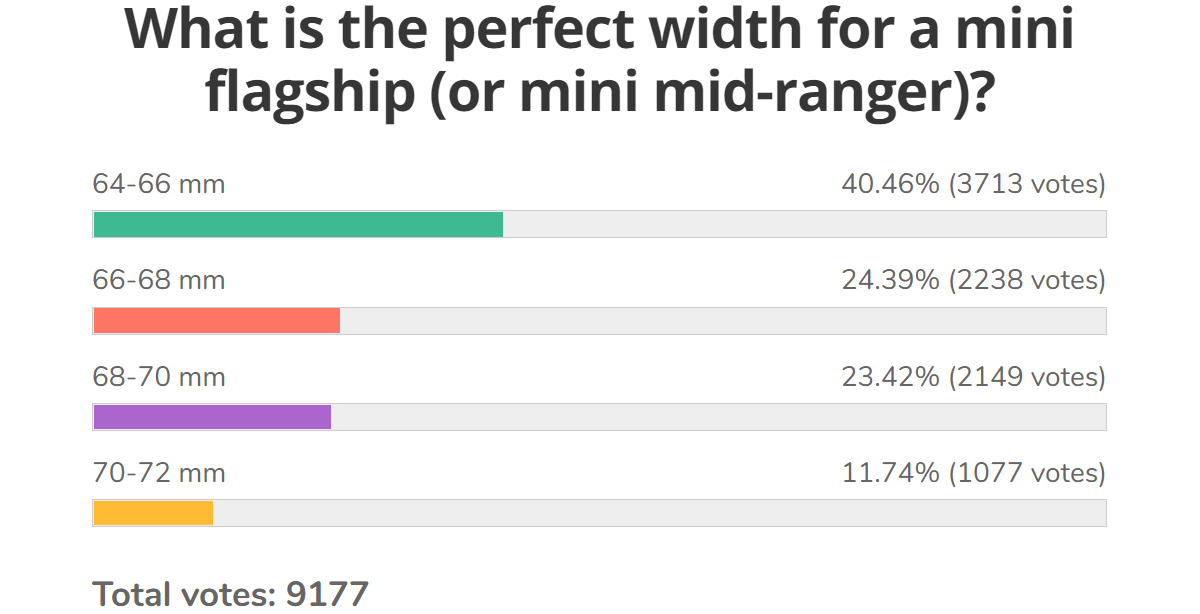 The 6% data was from January and things have not improved since. A week ago a JP Morgan analyst reported that Apple has cut build numbers for the mini by 11 million and that mini production may halt in the second quarter of this year.
For comparison, build orders for iPhone 12 Pro Max were increased by 11 million, the vanilla 12 Pro got a smaller 2 million bump (and the iPhone 12 orders were cut by 9 million).
This means Apple expects that it will see higher demand for the 12 Pro Max – the largest iPhone it has built to date. Meanwhile, the 12 mini, the smallest iPhone in recent memory, is under-performing badly.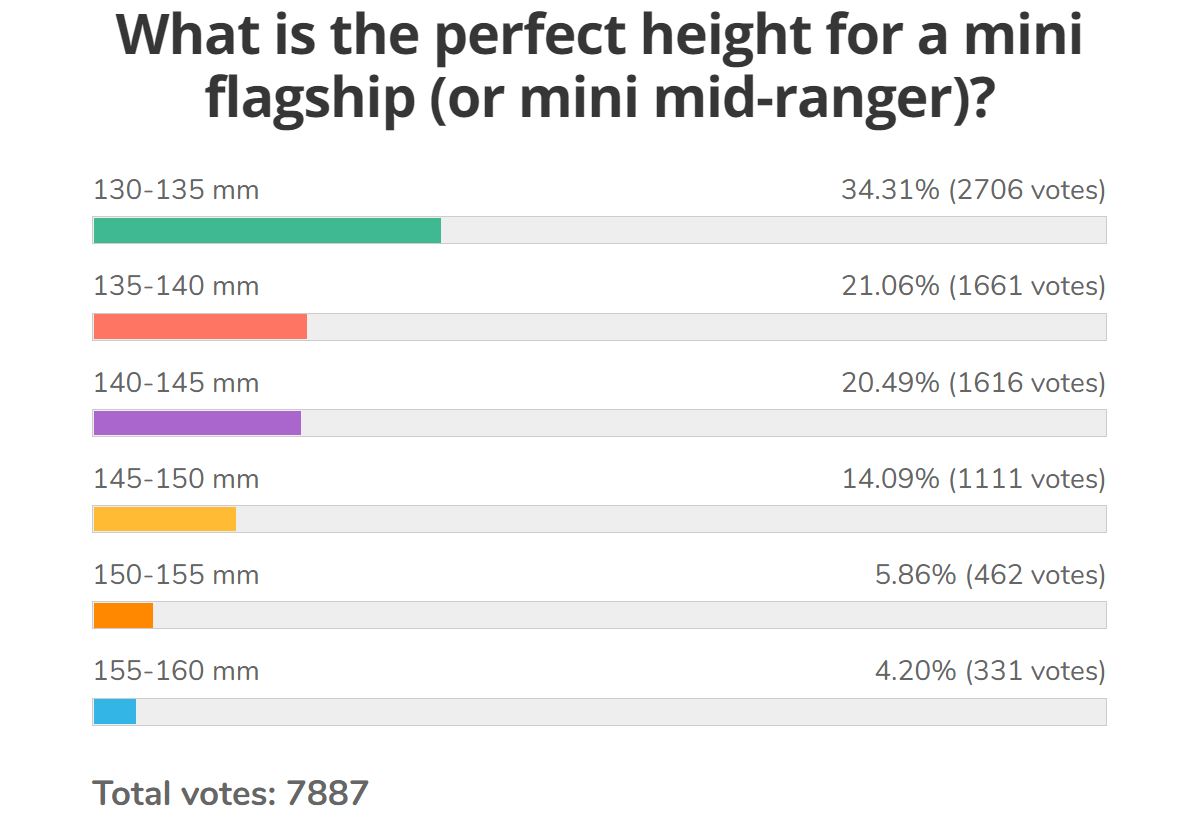 Of course, this could just be a case of mini flagships not aligning with the Apple user base. One could argue that an Android mini flagship will perform better, but one can hardly use the sales numbers of Xperia Compact phones to back up such arguments.
In the end it will come down to consumers putting their money where their mouth is – if there is truly such a pent up demand for a mini flagship, the first one to be released should be a hit. And that's not looking likely right now.
| | | |
| --- | --- | --- |
| | Height | Width |
| iPhone 12 mini | 131.5 mm | 64.2 mm |
| iPhone SE (2020) | 138.4 mm | 67.3 mm |
| Xperia 5 II | 158 mm | 68 mm |
| Xperia 10 II | 157 mm | 69 mm |
| Pixel 4a | 144 mm | 69.4 mm |
| Pixel 5 | 144.7 mm | 70.4 mm |
| Galaxy S21 | 151.7 mm | 71.2 mm |
| iPhone 12 | 146.7 mm | 71.5 mm |
g
the guy who bashed the noname sony compact, you don't know cheet!!! xz2 and xz1 compact have great cameras great processor and the android experience is snappy in regards of the article the main problem is peoples want a small phone or even a ip...
P
I hate what are now standard sized phones. I still use a Samsung young! I was considering the iPhone se but then I read about the battery. Sorry I don't want to have to charge at least once a day. My young lasts at least 3 days as I don't r...
?
Small phones dont sell numbers because they lack competent specs. If small phones have minimum 4 gb ram and 64gb storage with 4000 mah battery the numbers will definetly increase.
ADVERTISEMENTS