Weekly poll results: Samsung Galaxy S6 edge+ trashes Apple iPhone 6s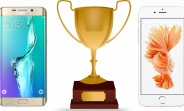 The great phablet battle is over and the results are in. Last week we pitted the Samsung Galaxy S6 edge+ against the Apple iPhone 6s Plus in a detailed vs review and then asked you to select your favorite.
Well now it's time to wrap it up and count the votes. As it turned out the Samsung phablet made easy work of its Apple opponent and won by a huge margin. The over 12 thousand votes were split 71% to 29% in its favor.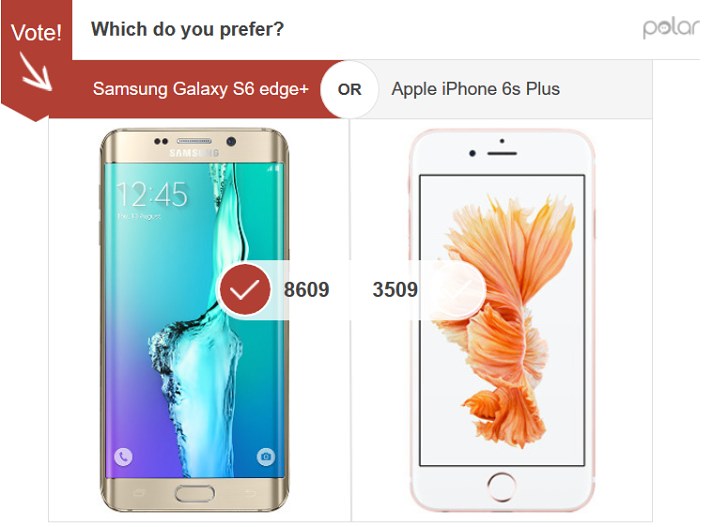 This week we have an even more epic three-way battle in the smaller smartphone segment with the Apple iPhone 6s battling it out against the Sony Xperia Z5 and the Samsung Galaxy S6. You can bet we'll be following that up with another poll to see where you stand after you've read it.
C
I'm just stating FACTS Does the TRUTH hurt ? lol
D
stop trying to be over defensive .. lol samsung will cut the price heavily ( voluntarily because of lack of sales ) for every flagships ,prices they dont deserve premium pricing .. another loser here other than samsung is their early buyers ....
C
The flaw in your example is, nobody wants to sell their S6 two months after buying it, because they're happy with it! And if the only thing thats good about the iPhone is it's price retention then that suggests it's only good for selling! After a...