You asked and Sony delivered – that's the impression from last week's poll where the Sony Xperia 5 II received an overwhelmingly positive response from fans.
The size seems perfect for most as only 16% stated that they wanted something smaller, something closer to the famed Compact models of yesteryear.
Going through the comments, it seems that (aside from size) the biggest criticism is price. Normally we'd say that price is temporary and you can wait a few months – but that's easier said then done when the phone won't even launch until a month from now.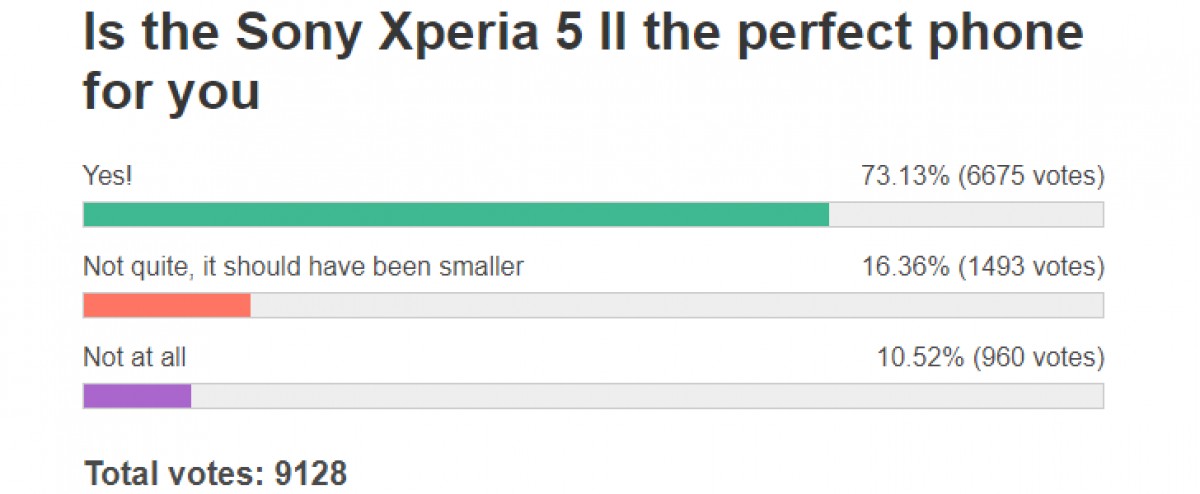 If you hold out, you may score a great holiday deal, but that strategy risks missing out on the pre-order goodies. Speaking of, pre-orders should start a couple of days from now at least in some countries. We've compiled the dates and prices for your convenience.






Xperia 5 II pre-order bundle for the US • HyperX headset • 10,000 mAh battery
The pre-order goodies are still not clear for every region, but we don know that, for example, US buyers will get a bundle worth $400 that includes a HyperX gaming headset, 10,000 mAh battery and CoD: Mobile points.
A
Why are you comparing your purchase of mid range A series with Flasghip S20 series?
?
Not just price... Overall (pricing included). I think it fair to compare this with the S20 FE, and if you look at both, it has it plus and downs on the feature. But the pricing is too far apart. Regardless of Sony as a company, it presence and market...
A
-Remove unwanted Google apps. -Disable the rest of the essential ones. -Put them behind a proper firewall. -Add a few tweaks in the settings to disable maximum spying.