The OnePlus 7T Pro went on sale in India on October 12, in China on the 15th and in Europe on the 18th (and it's not coming to the US). We'll wait to see the initial sales numbers, but if last week's poll is any indication, the new Pro is not off to a good start.
Only 1 in 5 people say they want one. Compare that to the OnePlus 7 Pro, which launched earlier this year, and polled much better with 2 in 5 people expressing interest. Of course, back then some were curious about what the 7T Pro will be like, so the old Pro could have scored even better.
The bad signs were visible even back then – in the old poll many said there better smartphones out there. There's a similar sentiment in this new poll, but it's not all bad news for OnePlus.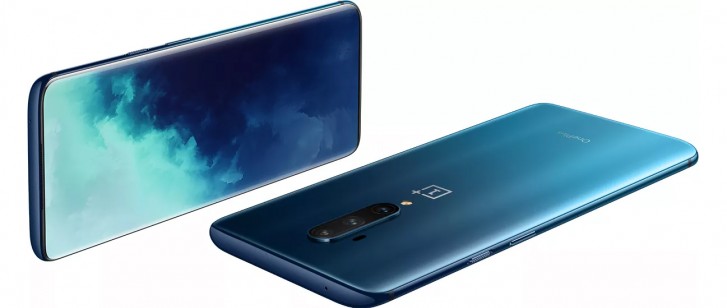 The most popular alternative to the OnePlus 7T Pro is the OnePlus 7T. Indeed, the non-Pro model did quite fine in its own poll and would have probably done even better if it debuted alongside the Pro instead of two weeks earlier. Anyway, the second most popular alternative to the 7T Pro is its predecessor, the 7 Pro.
Still, there are plenty of people looking outside of the OnePlus lineup. Phones like Realme, Redmi and Reno flagships are providing some stiff competition to the 7T family, plus there are some excellent premium mid-rangers out there in a price range that OnePlus abandoned a while ago.
Again, we'll have to wait and see how the sales go. We get a feeling that the expansion into the US market isn't going well, but the company has good footing in India and Europe.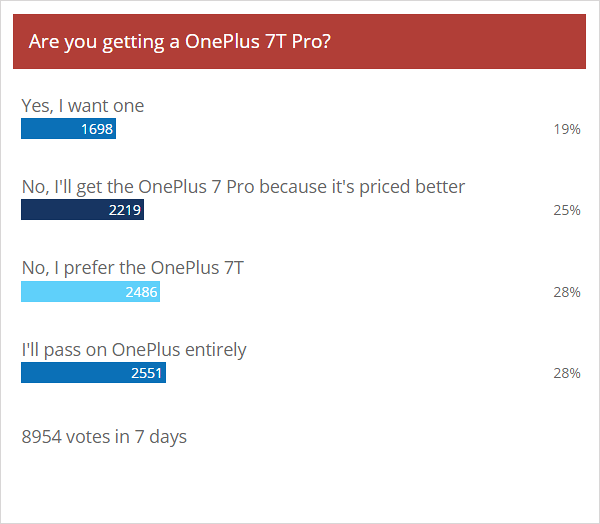 I didn't say this at all, I was saying expandable storage is cool but not super necessary. All these great features matter and don't go down the trash at all, although that's what the other guy thinks. Stop putting words into my mouth
&
So for you, the only thing that matters is the expandable memory?256GB aren't enought for you?The 90 hz display ,the snapdragon 855 usf 3.0 and so many other things go to garbage?Not everyone is for such an innovative and top notch smartphone.It is b...
Most if not all of those things except the os kits and other development stuff would fit on something that isn't an SD card. I'm all for expandable storage