Weekly poll results: the Pocophone F1 is the most-loved phone in a long while
We can't recall when a phone got this much positive attention, Xiaomi really killed it with the Pocophone F1. And it all comes down to one simple number – the price.
You can point to things you don't like, for example, the notch or the lack of waterproofing. But even some pricey flagships are guilty of those things (the notch especially is everywhere this year).
The Poco will be available in many countries, but we can understand that some feel like they are missing out. That's still a crazy wide release, though, most killer deals are usually China-only or even US-only (we've seen some big price cuts in USD).
This launch is bound to shake up the smartphone market. Flagship makers will have to be more convincing when they explain why their phone is worth €800+. Mid-range phones should watch their back too.
In the poll's comment section we saw some questioning the quality of the screen. We invite those people to check out our review, most flagships can only dream of DeltaE of 0.9. The plastic build quality was also called into question, but we quite liked it – we prefer the Kevlar back, but the regular version is fine too.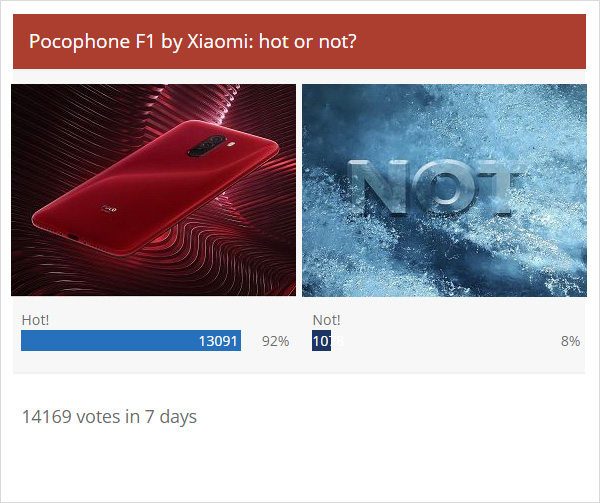 V
Come on man, who the hell uses NFC everywhere, never used to make payments even I have it, it's like 1 percent of people using that NFC for payments, it is definitely not a deal breaker. More worrying is that it does not have L1 streaming license so ...
a
i dunno with others' units but mine definitely broke easily. the height of the fall isn't even that high but still the screen shattered. but hey, maybe i'm just so unlucky, that or maybe some substandard components are used to make the phone.