Weekly poll results: the Xiaomi Mi 10T Pro is the favorite child, Mi 10T Lite has potential too
Last week's poll shows that the Mi 10T trio may as well consist of just a single phone – the Xiaomi Mi 10T Pro. The 108MP camera with OIS is the linchpin of the Pro as it is essentially the only difference between it and the vanilla Mi 10T.
And the Xiaomi Mi 10T rated poorly, very poorly indeed, ending up on the bottom of the first poll with just under 15% of the votes. To put that into perspective, the Poco F2 Pro scored nearly 20%.
And it's not like the 10T has some rickety camera, the 64MP sensor should be quite capable, even after losing OIS and getting saddled with a darker aperture (f/1.9 vs. f/1.7).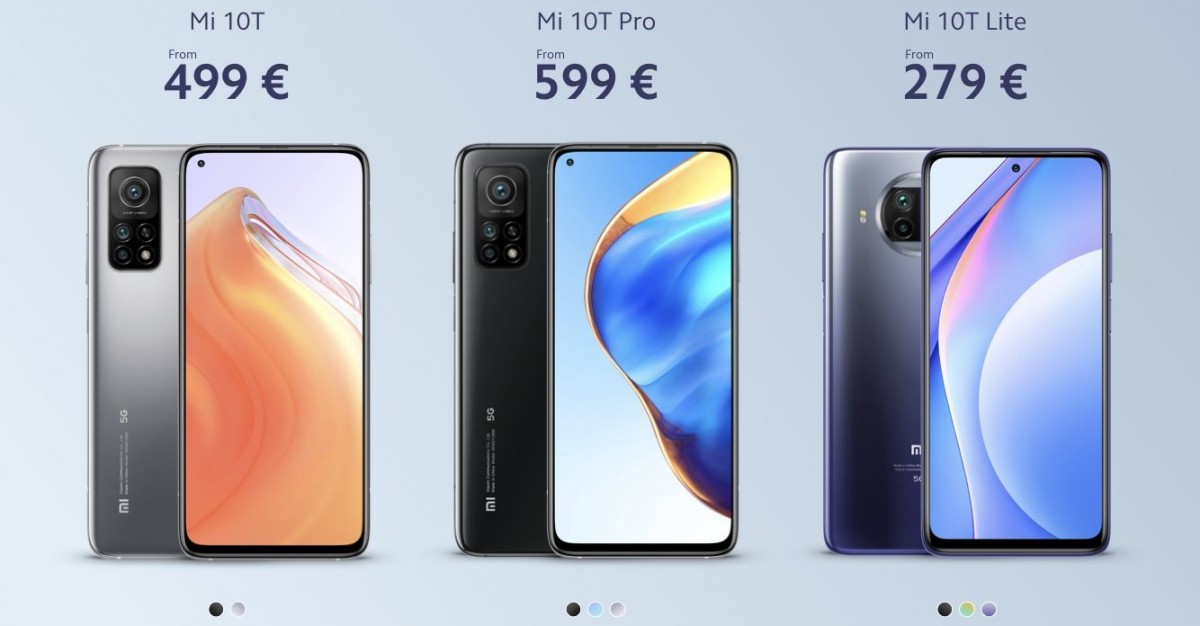 This leaves the Mi 10T Pro the clear winner. Part of the €100 premium is justified with the extra RAM, the Pro is equipped with 8 GB as standard while the vanilla starts at 6 GB. Both base models come with 128 GB storage and both are powered by the Snapdragon 865.
A fairly large number of voters say they are not satisfied with the 10T series. Looking through the comments revealed the reasons behind those votes – the major issue is the LCD vs. AMOLED debate. Some say the 10T has a rare good-quality LCD, others are in the "OLED or bust" camp. Whichever you prefer, variety is good and Xiaomi already has plenty of OLED-packing phones (including the Mi 10 without a T).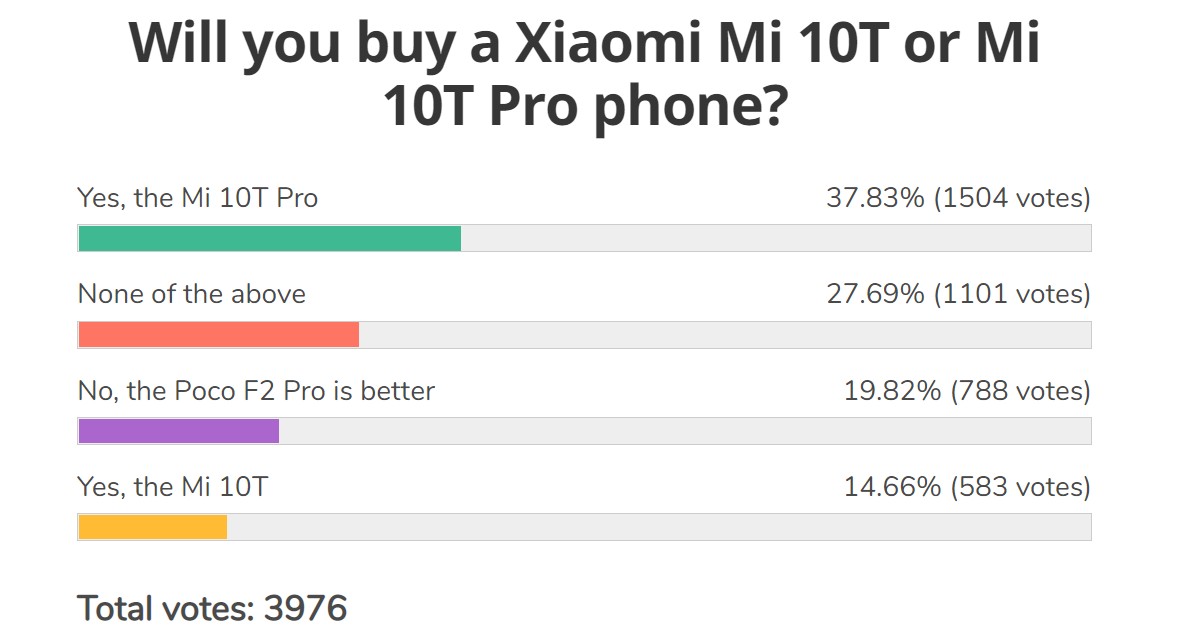 What happened with the Xiaomi Mi 10T Lite, one of the most affordable 5G phones currently on the market? Some showed interest towards the phone, but that Snapdragon 750G chipset just doesn't have the same pull as the S865 inside the other two models.
Indeed, the poll nearly ended in a tie between those supporting the Lite and those looking at the premium two Mi 10T models (well, the 10T Pro really, we established few want the vanilla 10T?). While the chipset isn't so great, the 120Hz display is – the Mi 10 Lite (no T) barely got any love, its 60Hz AMOLED didn't cut it and having the faster Snapdragon 765G chipset didn't matter much.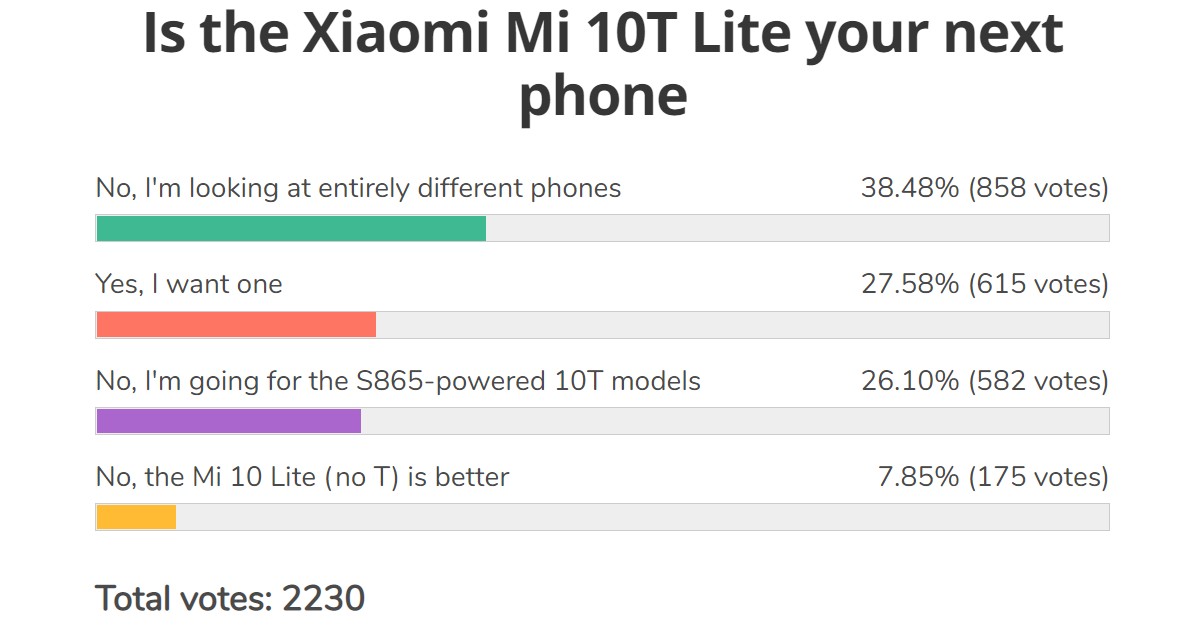 There it is – the camera matters more than the chipset and a high refresh rate is a must. Makers can't please everyone when it comes to the screen, so they should ensure their products have the right mix of OLED and LCD options.
D
Did you see this on Youtube. Link please
e
Yes, it is true. Xiaomi Mi 10T Pro flicker only at the level of 0.66%. But can anyone explain to me what exactly the result of 0.66% flicker means? Because the flicker (PWM) is reported in "Hz" not in percentil.
ADVERTISEMENTS