Weekly poll results: Under screen cameras the most expected trend of 2021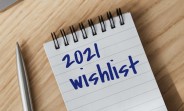 We asked and you told us: under display cameras will be your most anticipated smartphone feature of 2021. This is the second year in a row that you've selected this specific feature on top of your list and there's good reason – the tech is slowly but surely making its way to phones on the market. Our ZTE Axon 20 5G review is out so you might just want to check it out and see how the first comercially available under screen cam fared in our testing.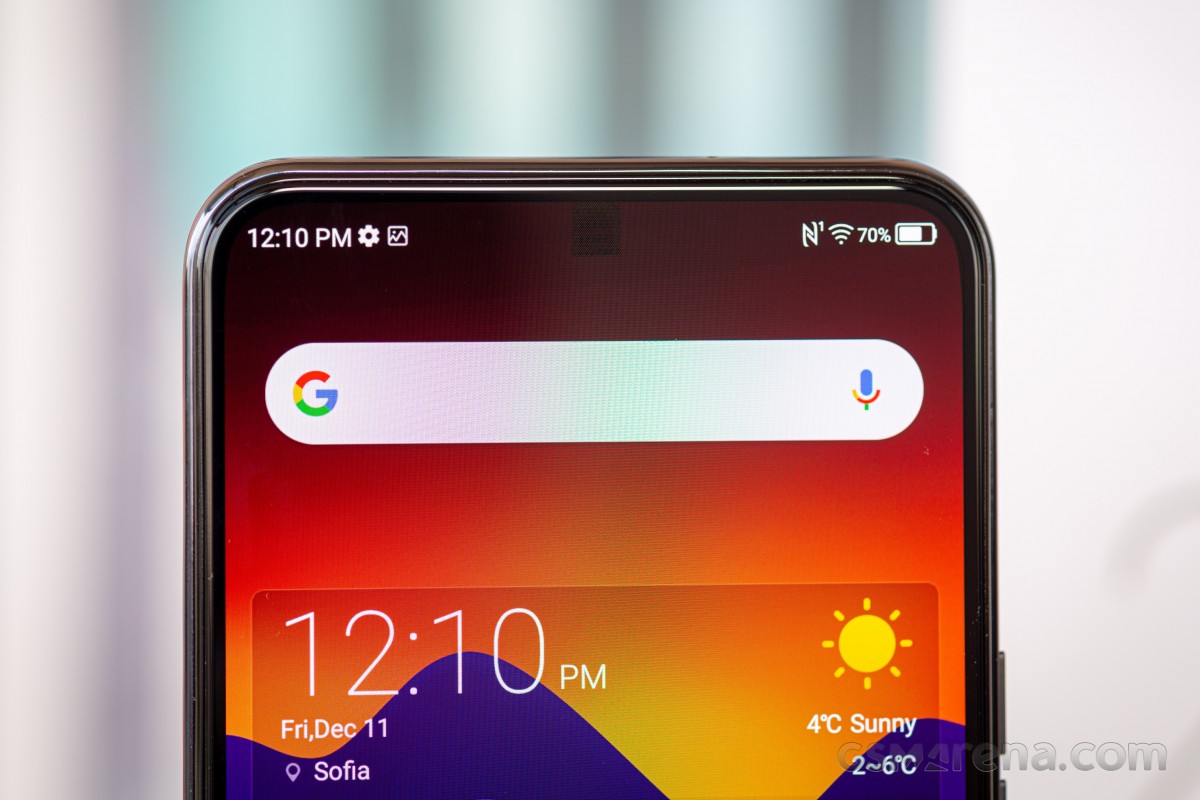 Nearly 35% of you want to see selfie cams tucked under the display on more devices this coming year which is miles ahead of the second spot which belonged to periscopes with variable focal length. We've seen decent advancements in the periscope game in the past two years but all current solutions share the same fixed focal length and a move to a module with continuous zoom would lead to drastically better zoom performance as we'll no longer have to rely on cropping for the middle steps.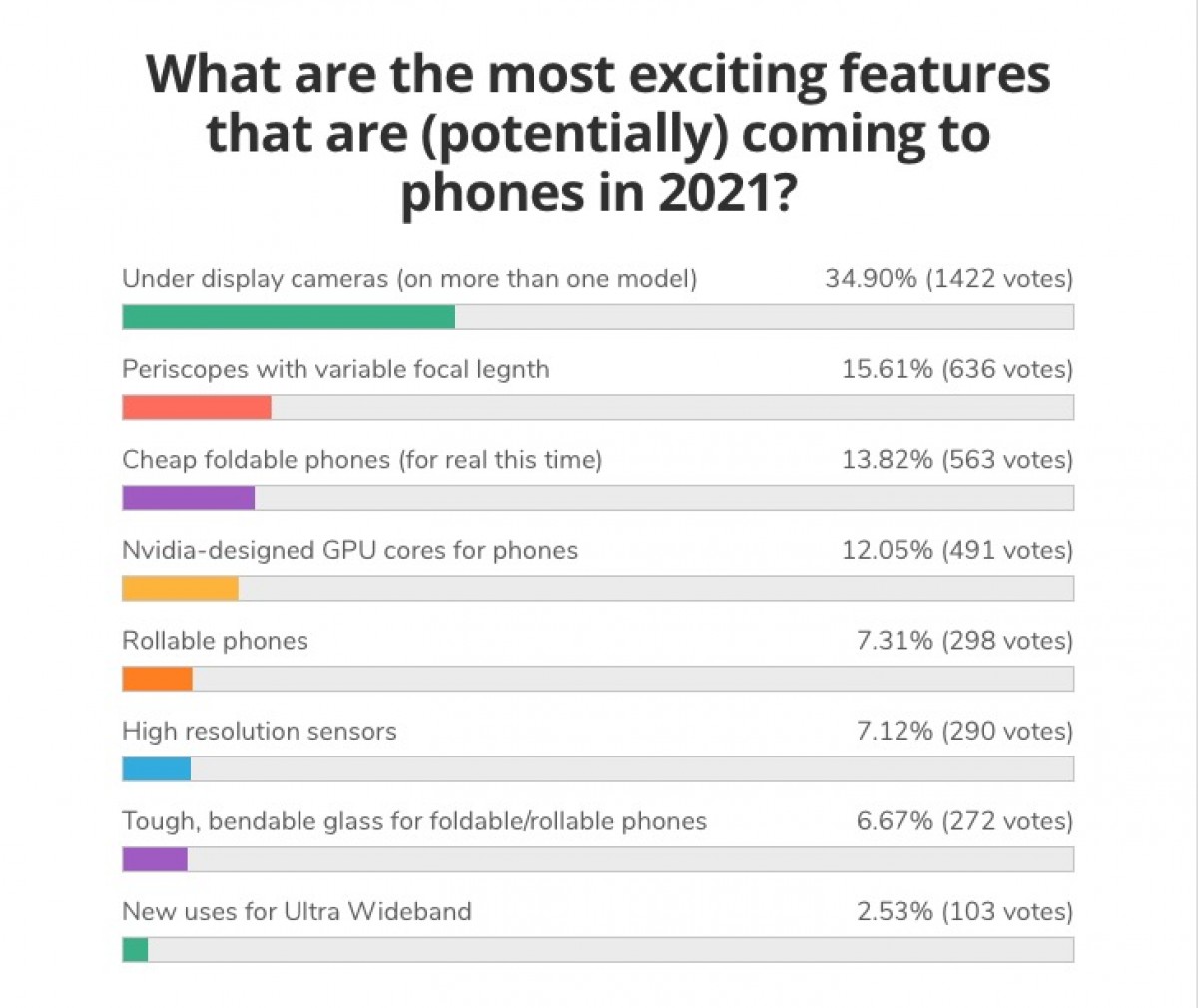 About 14% of voters are looking forward to more affordable foldable phones in 2021. This is understandable as we still haven't yet seen folding phones with a price tag under $1,000. There's talk that Samsung will bring "lite" versions of its Galaxy Flip and Fold but details are still scarce on those.
Rollable phones also present an interest to some of you and while we've already seen working prototypes from the likes of Oppo it seems there's plenty of hurdles in getting this tech ready for mass production.
You also seem excited about the possibility of Nvidia stepping into the mobile GPU scene given its ARM acquisition earlier this year. Higher-resolution camera sensors and more durable foldable/bendable glass are two of the answers that got the least interest while new uses for Ultra Wideband (UWB) for calculating distance between devices and controlling home appliances like we've seen demoed by Xiaomi garnered the least interest.
Let's see what the new year brings!
X
Bring back compact flagship phone!
?
It's quite strange that people didn't show much fascination on rollables as they did so regarding foldables.
W
I will never understand why people want folding phones. The compromise of these devices are screens that are incredibly easy to deform and scratch. Most people already get a few scratches on their phones after a year or two rattling around in pockets...
ADVERTISEMENTS