Weekly poll results: Xiaomi Mi A2 gets a warm welcome, A2 Lite needed to do better
The Xiaomi Mi A2 was well received by the voters in last week's poll. We were surprised to see that most people miss the 3.5mm headphone jack and the microSD slot more than they missed the telephoto camera. It goes to show that simple components that don't add much to the bill of materials can significantly impact the desirability of a phone.
The microSD slot is important as Xiaomi is offering the Mi A2 with 32GB as base and that isn't much. So you need to spend an extra €30 if you want usable storage. Speaking of price, about a third of people are holding out for a discount or a promotion before they grab one of Xiaomi's Android One phones.
The Xiaomi Mi A2 Lite wasn't received as well. Commenters didn't believe that the upgrades over the Mi A1 justify the price hike (the A2 Lite is €30 more than the A1 at launch). And the notch didn't earn it any sympathy either.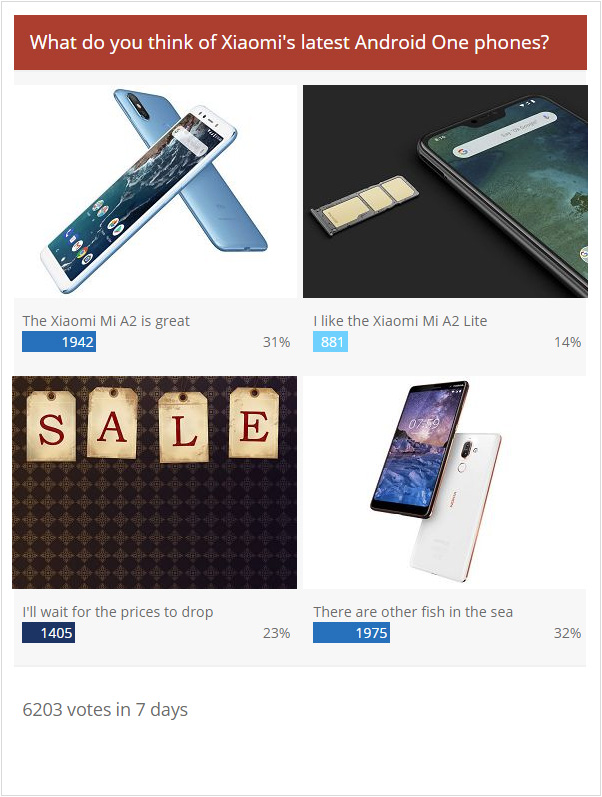 S
that´s with the phone on standby. With use it´s less than one day.