The Mi A3 arrived as this year's Android One phone by Xiaomi.
The predecessor Mi A2 was met with great enthusiasm, but it appears the camera focused Xiaomi Mi A3 isn't getting anywhere near the same approval rating.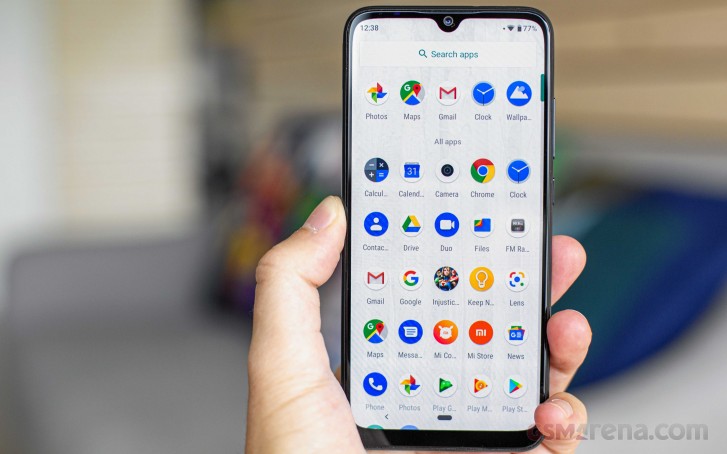 Plenty of you voiced concerns about specs like the HD+ screen and the fact that you can get mightier Xiaomi phones at a similar price. The Xiaomi Mi 9T is a bit above €350, but many of our readers think you better pay up and massively upgrade instead of settle for the Mi A3.
Others were saying that the device should be called Mi A3 Lite, as it feels somewhat of a sidestep coming from the regular Mi A2.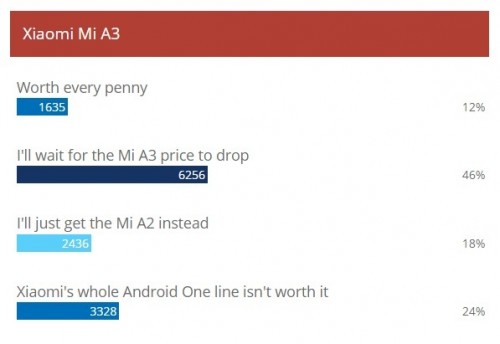 Either way, we are working on our in-depth review of the phone, so we shall see if there's more to it than the specs sheet suggests or if it's really offering too little bang for your buck.
i
Yeah and it doesn't changes the fact that there still manufacturer make a phone with 720p screen that cost more then this phone and able to sell them without and problem
A
That doesnt change the facts though, 720 doesnt cut it today on a mid range model phone of this price.
A
The fact you keep using the past tense is pretty telling of how "good" a craptastic 720p *pentile* AMOLED really is. Sure, the panel itself is very far from bad, the thing is the resolution is clearly insufficient for such a large surface. This becom...