How hot is the new Xiaomi Mi Mix 2s? "Very" is the answer. The comment section lauded it for the slender bezels of its notch-free display, although the LCD vs. AMOLED question was prevalent among commenters.
Everyone has preferences in that debate, but the Mix series has used LCD since its inception. And while it's a pretty major upgrade, keep in mind that this is an "s" model so a complete overhaul was unlikely.
The new chipset and dual camera sure are appreciated, though. We'll echo some of the comments wishing for an Android One version of the phone – MIUI is feature-packed, but some prefer to build up their phone's software suit from the ground up by picking the apps they like rather than using the manufacturer-supplied ones.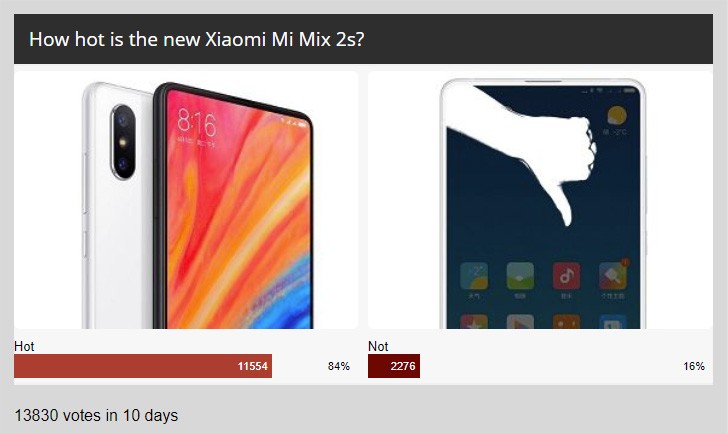 V
For looks is decent phone. But hardwer is really lacking behind. No sd, no amoled, no 3.5mm. Does not sound really good, at least price is okey for device you get
?
looks better than my note 8 :-(
?
I think you'll find the Xiaomi was one of the first OEMs to bring the bezeless trend to the mass market or at least to the attention of many users with high end hardware and almost global availability with the original Mi Mix. Sharp had been producin...