Poll results: Xperia XZ Premium voted best H1 phone, Galaxy S8 a close second
It was an exciting race, but the Sony Xperia XZ Premium won at the end. The Samsung Galaxy S8 took the early lead, but votes fizzled out quickly while the Sony got more consistent votes and eventually the Xperia took first place. Even a big push at the end for the Galaxy didn't suffice for the win.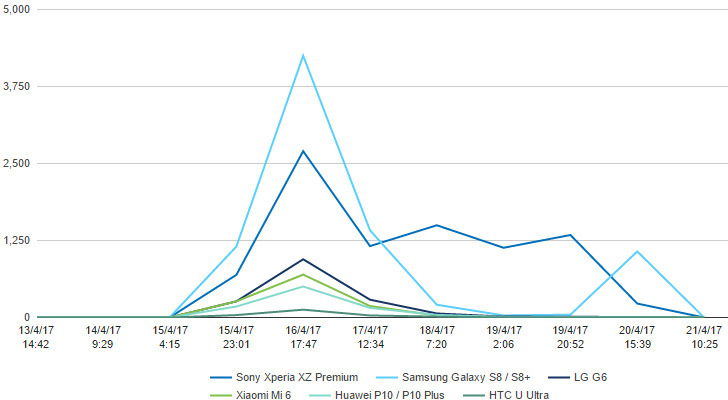 Still, the end result is very close - the Xperia XZ Premium won the poll with 42% of the votes, the Galaxy S8 came second with 40%.
Fan affections may be divided, but only among those two. No other contestant managed to crack the 10% barrier. The LG G6 came the closest with 8%, but it's still a very distant third.
Anyway, the Galaxy S8 saw record pre-orders in its home country and is going on sale any day now. The LG G6 was announced a month earlier, but is only now reaching some markets - a lead squandered. That said, Xperia XZ Premium isn't until June.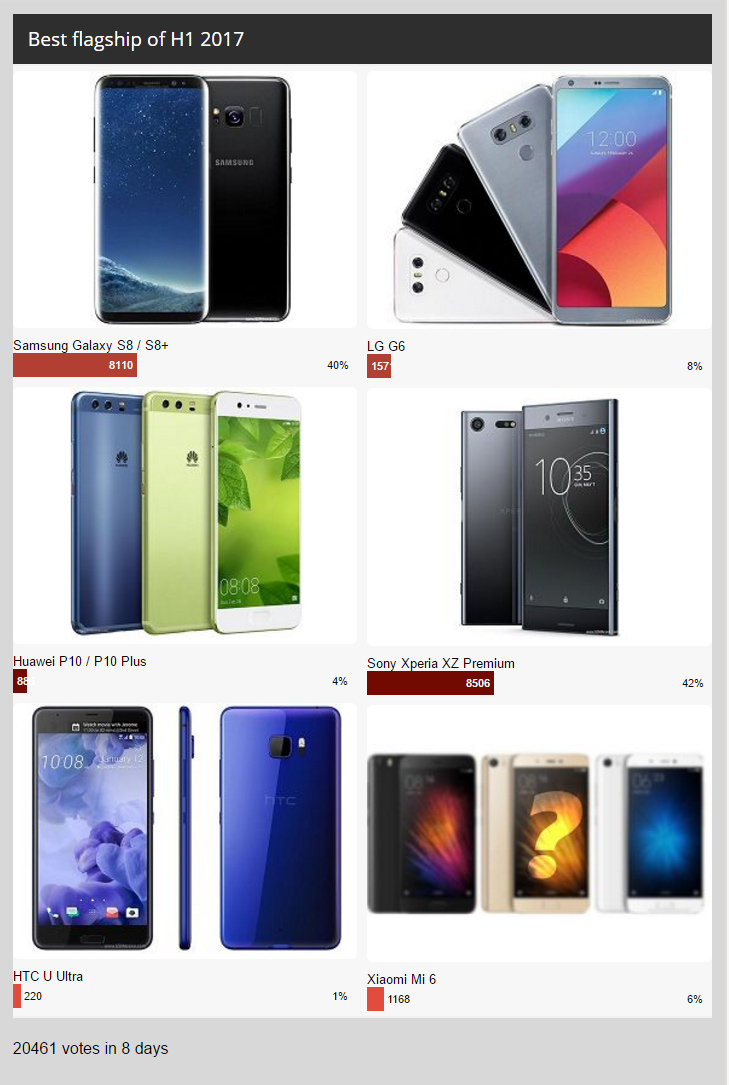 S
I recently ditched my S3. I use redmi 3s prime now, it's a nice and very economic phone.
?
that's because sony's users don't have to buy new phone every year - that ones, who claim they do, are lying or bought fake phone - I know many sony users who are using their phones for years (I'm using 5 years old xperia S, and also have a friend wi...
M
I can say XZ Premium is great but s8 kill XZ already so? im gonna buy the G6 since this device is sexy like my S7 edge Samsung phone.