Samsung's alphabet goes like this: E, J, A, S. That is if you want to arrange its series from "budget" to "premium," but this doesn't tell the whole story - the new A-series is closer to the S-series than it is to the Js.
So far we've examined the middle of the pack - the 5.2" Galaxy A5 (2016) and the 5.5" Galaxy A7 (2016). There are also the 4.7" A3 and 6" A9 (plus a rumored 5.7" A8) too, but it's the A5 and A7 in the spotlight today.
The Samsung Galaxy A5 (2016) is a knock-out - a phone with a premium design and a premium build. We even think it's slightly better than the Galaxy S6 flagship, but there's a catch.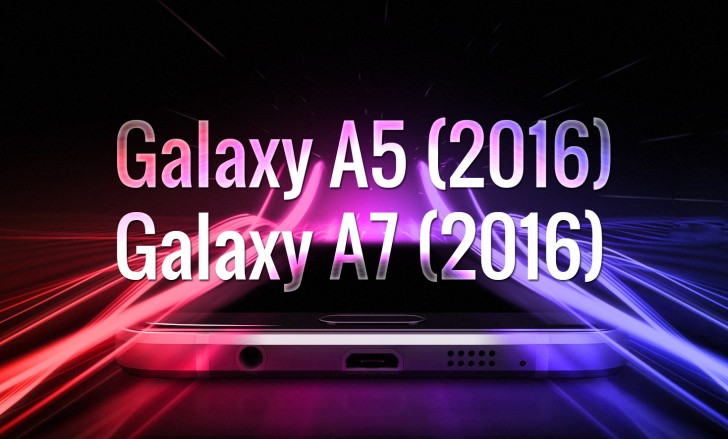 The price. It costs almost as much as the S6 right now and that's not easy to justify. Both have fingerprint readers and Samsung Pay and we don't miss the QHD resolution too much (the A5 has a 1080p screen). The camera just isn't as good, though - not for photos, not for video.
We like having a microSD slot again (even if we have to give it up to use the second SIM slot). What do you think?
The Samsung Galaxy A7 (2016) is built on the same platform, the key difference is screen size - 5.5" (with 1080p resolution). In terms of pricing, it's positioned much better, a good deal cheaper than the Galaxy S6 edge+, for example.
Like the A5 (2016), the 13MP camera on the A7 has a bright f/1.9 aperture and optical image stabilization.
The Galaxy A7 (2016) has its own problems, though. It's not a big upgrade over the original A7, which also has a metal frame, a 5.5" 1080p Super AMOLED and a Snapdragon 615 chipset.
Are the fingerprint reader and camera improvements enough?
You have a week - and two reviews - to make up your mind before you cast your vote.
D
I have a Gallaxy A5 2016. Never had as much problems with one phone. It freezes, hangs, resets. It is just a pice of expensive garbage that looks cool. Don't look at specs, the software is the problem. DONT BUY THIS.
E
the pricing is just ridiculously high and nonsense!!!!!!! I would rather pick s6