The Galaxy S7 is a best seller, but is there room for a niche variation? One that has been through boot camp - the Samsung Galaxy S7 Active. The same great screen, chipset and camera are housed in a rough and tough that's much more suitable for a hiking trail or a construction site.
Yes, the base S7 is dust and water resistant, but all that glass on the front and the back will get busted quickly if you drop the phone on rocks or naked concrete. This one is MIL-STD-810G
The Galaxy S7 Active adds an invisible layer of polycarbonate over the Gorilla Glass 4 for additional shatter protection. And of course, there's no glass on the back.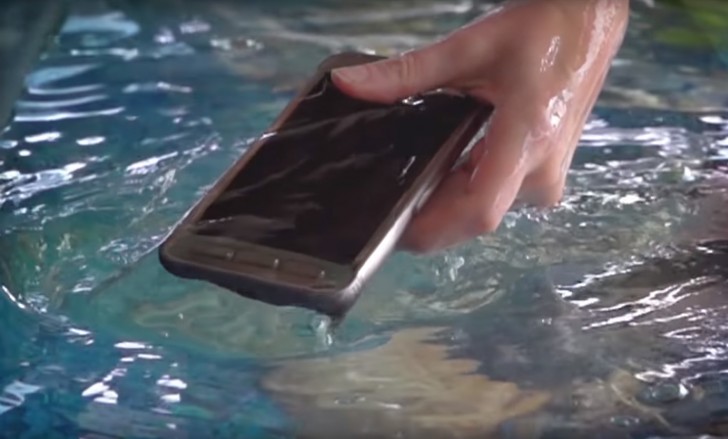 Also, "waterproof" doesn't mean you can use the screen underwater. That's why the Active has a multifunctional button and switches the capacitive keys on the front with hardware buttons - they actually do work when wet.
You also get a bigger battery, 4,000mAh, which bumps up the Endurance up from an already great 80h to 96h. With this much juice, you can even afford to enable the Always On screen when you venture out into the wilderness for days. Trees have no power sockets, you know. When you do get home, you just need half an hour to charge the phone to 37%, so you can rush out again.
Still, the Galaxy S7 Active is an AT&T exclusive and that comes with a lot of bloatware (as if carrier lock-in wasn't bad enough). At least it's not more expensive than the regular S7, but it's definitely chunkier.
Well, what you think? Is the Samsung Galaxy S7 Active a device that will dominate its niche? Or is it a misfire?
P
Lol what ever... I just got myself a SONY XPERIA Z3 ... Im so excited..Just thought you should know
D
Alll sony's phone are produced by SONY MOBILE division. A small division which can only produce overprice plastic phones with bad aftersales service in many developing countries. And Sony's stereos systems (tv, subwoofer, etc) are produced by di...
D
Here you go again. You insecure sony fan, what are you doing here? This is samsung page. Are you afraid with samsung? Stop your marketing b***s**t. Im talking about SONY MOBILE, do you understand that? If you are afraid with trolls you bet...