Weekly poll: the Realme GT Neo2 upgraded to a better chipset, screen and battery, who wants one?
Realme's GT series is still quite new (the brand itself is hardly old), but it already contains several high end models. The latest addition is the Realme GT Neo2, Neo being the line with not-quite-flagship phones that prefer to use powerful chipsets, just not ones as pricey as the Snapdragon 888.
For the first two Neos that was the Dimensity 1200, however this new model switched things around and picked the Snapdragon 870 - the slightly revised version of the well-liked 865 from last year. This 7 nm chipset may not be the latest and greatest, but it will still offer a performance boost over the MediaTek chipset.
Another focus for the Realme GT Neo2 was the screen - the 6.62" AMOLED panel is slightly larger than on previous models (6.43") while still supporting the 120Hz refresh rate. Also, it gained HDR10+ support and the protection of Gorilla Glass 5.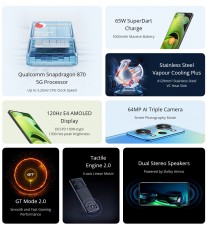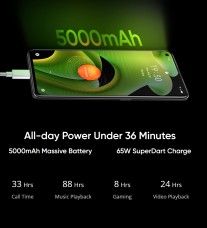 Realme GT Neo2's best features at a glance
This phone also comes with a larger battery - 5,000 mAh, up from 4,500 mAh - while keeping the charging speed at 65W. A full charge can be achieved in just 36 minutes, only a minute longer than on the GT Neo Flash, despite having 500 mAh more to fill.
The camera setup has not changed since the Neo series launched. This means a 64 MP main camera, 8 MP ultra wide, 2 MP depth sensor and 16 MP selfie camera.
One thing that did change is that the 3.5 mm headphone jack has gone missing. For more on what changed and what remained the same, check out this spec comparison.
The Realme GT Neo2 goes on sale in India today, October 17, starting at INR 32,000 for the 8/128 GB model, the 12/256 GB one will set you back INR 36,000. Before we point you to the polling station, let's have a brief look at what alternatives there are.
The Snapdragon 888-powered Realme GT is INR 38,000 (8/128 GB). Yes, the chipset is more powerful, but the Neo2 has the better screen, bigger battery and the same camera. Here's the head-to-head comparison.
The Realme GT Master is also worth a look. Starting at INR 26,000 (6/128 GB, 8/128 GB is INR 28,000), it is cheaper and it has a unique look. The Snapdragon 778G may not be as powerful, but it is a nice, efficient chip. It really is - in our review we measured the Endurance rating to be an impressive 114 hours. Not bad for a small-ish 4,300 mAh battery, is it? We haven't tested the Neo2 yet, but the original GT only managed 98 hours (on a 4,500 mAh battery). Here's a link for the comparison.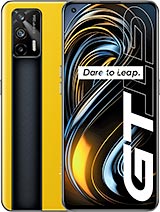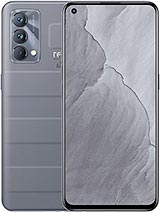 Realme GT 5G • Realme GT Master
Besides Realme itself, what else is there? Let's check the Xiaomi camp. The Poco F3 GT is currently down to INR 29,000 (MSRP is INR 35,000) and it has an even larger 6.67" 120 Hz AMOLED display with HDR10+ and GG5. It's powered by the Dimensity 1200 chipset and has similar camera and battery setup as the GT Neo2.
The Xiaomi Mi 11X is also down to INR 29,000, though its camera isn't as good as the Poco and the battery is smaller. There are a few other changes, but we'd go with the Poco over the 11X. There's the Mi 11X Pro, of course, with a 108 MP main camera and Snapdragon 888 chipset, but those go for INR 37,000.
The OnePlus 9R, the Snapdragon 870-powered refresh of the 8T, starts at a hefty INR 37,000 and a quick spec comparison doesn't make a good case for why it costs that much.
You might want to have a look at the iQOO 7 instead, it's quite similar to the GT Neo2 and currently sells for INR 30,000 in India.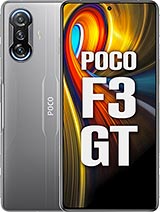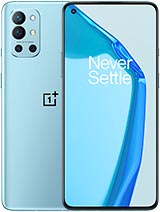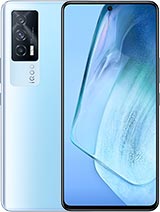 Xiaomi Poco F3 GT • OnePlus 9R • vivo iQOO 7 (India)
By the way, we have a Realme GT Neo2 in for a review, so expect a full report soon. Alright, time to vote - who wants one?
If the poll widget above doesn't work, cast your vote here.
?
all GT versions have launched in India except the GT Explorer Master edition, which rock are u living under?
V
When did realme GT neo will launch in India? In which segment budget price it will launch?
V
Should have been priced below samsung m52. Market is competitive. Realme phones still have durability issue and heating. Need to work on it and pricing. Samsung is not Chinese.
ADVERTISEMENTS