Samsung decided to skip over "Note6" and go straight for 7. At first, it seemed strange, but now it makes more sense - the upcoming phablet is a successor to the Galaxy S6 edge+ in plenty of markets that never officially got the Note5.
If you'll remember, Europe got cut out of the Galaxy Note5 release map and got the 5.7" S6 edge+ instead. With its 5.7" screen, it fulfilled people's need for a large screen.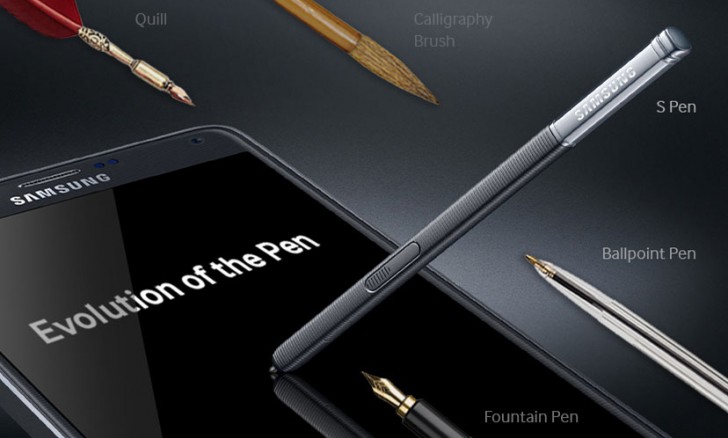 And it was curved, which is important because the rumor mill is convinced the Galaxy Note7 will only come with a curved screen (the flat option seems to have been cut at the prototype stage).
However, there was no S Pen. If we were to guess, I'd say Samsung's research showed people loved the curved screen, but still sales suffered because there was no S Pen.
And you can do so much with the S Pen - handwritten notes can be both faster and more personal. Artistically-inclined folks can share their creations on the PEN.UP social network. Pros can use AutoCAD 360 to draw shapes, annotate and revise sketches.
But that is just a guess. And with the Samsung Galaxy Note7 unveiling drawing near, we have to ask - do you actually need the S Pen? Or do you buy Notes just for the larger screen and more powerful hardware compared to the Galaxy S series?
D
Oh that's great, but don't lost the cutie S-pen in the pool, because it is tiny as possible.
?
It's funny now you see S-pen usable to some and pointless to others, which I always described it for you, in contrary you only pointed out s-pen is pointless "apparently you did not get what I really want to convey" ..apparently you didn't re...
t
I always loved the S-Pen. However, if I was techRax, I would write underwater with the S-Pen on the Note 5 and the Note 8.