Alright, it's been a year since we asked, so it's time to check if opinions have changed. What kind of dual camera setup do you prefer? Or even a triple camera setup – we'll let you vote for multiple options in this poll. If there's a clear winner, then just one extra camera is enough.
If there are a couple of popular options, then a triple camera is needed to cover all bases.
Last year, monochrome secondary sensors won by a thin margin. They were important in boosting low-light performance, but they may not be so relevant today. Apertures have reached f/1.5 on the Galaxy S9 and S9+. HDR+ tech (from Google and others) does a great job improving shots in software. Plus, we have interesting new hardware like Huawei's Quad Bayer sensor.
Telephoto cameras have improved at a disappointingly slow pace. Most phones stick to 2x optical zoom, only the Huawei P20 Pro offers 3x (and it's glorious). Photographers say "zoom with your feet", but that's not always an option.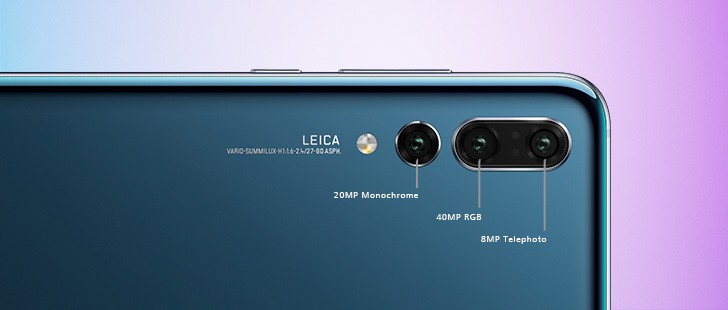 Things have gone even slower for wide-angle cams. LG remains their chief proponent with its G7 and V30 phones, though Asus recently joined the party with the Zenfone 5 lineup and even the affordable Max (M1).
Last year we had an option for bokeh, but we don't feel it's necessary. Telephoto cams can do bokeh (look at the iPhone's Portrait mode) and even single cameras can manage it (the Pixel phones use the Dual Pixel AF tech to achieve the effect). So, we're not going to include it this year.
But we are including an "advanced sensor" option. There's clearly room for still progress there, even after all these year. Just look at what Huawei and Google are doing.
What type of secondary camera do you want?
?
I want 3 cameras like Huawei P20 Pro. Best smartphone camera rn.
u
for me.. 1 camera is all i need..