What's the ideal size for a smartphone? It's a question so uncertain that for the last couple of years all manufacturers have adopted a two-size strategy.
Samsung did it way back when with the Galaxy Note - a larger, updated Galaxy S. Apple sees things differently, it launches the iPhone and iPhone Plus simultaneously, so the Plus model isn't an upgrade but instead an option.
Other manufacturers are doing it too, even if they name the phones different things instead of tacking on a Note, Plus, Pro, Max, Ultra, XL or to the name of the larger phone. Case in point, Huawei has the 5.5" Mate S and 6" Mate 8. Then again it also has the 5.2" P9 and 5.5" P9 Plus.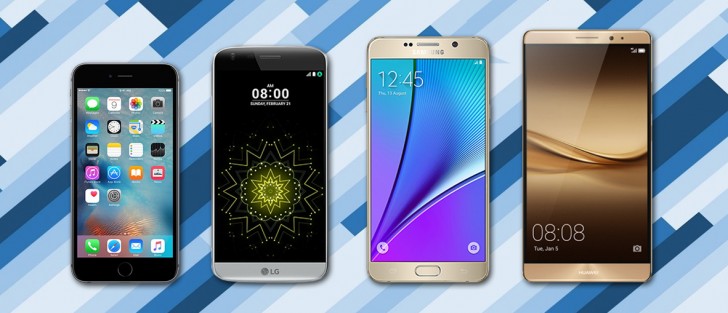 There are multiple considerations. For one, browsing (even of mobile sites) is just so much easier on a large screen. Even just showing someone a photo on a sub-5" screen can be disappointing compared to your friends' 6" juggernaut.
The opposing school of thought points out that one-handed use of anything much over 5" is tricky at best. Sure, there are mini keyboards and such that try to patch things up. However, counters the other side, you spend so much time on your phone, doing so much that it requires your full attention - and both your hands.
There's no consensus here in the office, some have ordered the 4" iPhone SE, others are eyeballing 6" slabs. What about you, what's your ideal screen size?
R
5,2 look big but med in size perfect choice
?
5.2 inches, ~85-90% screen-to-body ratio
ADVERTISEMENTS