By the end of this month, all high-profile Android flagships should be available for purchase. You'll get to vote with your wallet, but let's do a dry run and vote for free - vote for your favorite flagship.
There's some difference in strategy - Samsung, Huawei and Xiaomi launched their big and small flagships simultaneously while others like LG, HTC and Sony have launched the smaller models, leaving the big guns for the second half.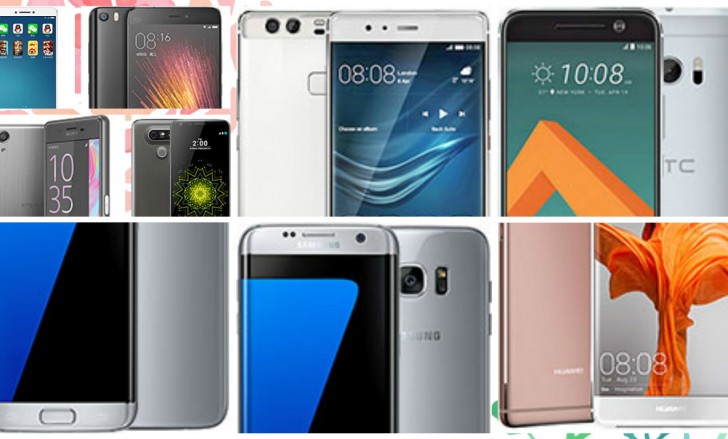 So - Samsung Galaxy S7 and Galaxy S7 edge. Huawei P9 and Huawei P9 Plus. Xiaomi Mi 5 and Xiaomi Mi Max. HTC 10. LG G5. Sony Xperia X Performance.
Which one would you have? One swaddled in metal or one with a glass/metal build? Small or big screen, LCD or AMOLED. High-res camera or one with big pixels? Well, cast your vote below.
We'll check back in a week to see which flagship emerged on top.
j
Xiaomi better than samsung and apple combined becuase of MIUI. I am a design fanatic, Android Icons are so ugly, Mi looked into that and made something so awesome out of it!
D
Gadget2Buy is the first of its kind; a portal dedicated to review gadgets in an unique way. We, at Gadget2Buy, review every gadget after using minimum 7 days. Here you will get Latest Mobile Unboxing, Latest Smartphone Review, Mobile Price Comp...