Weekly poll: which iPhone 12 model will have you opening your wallet? 
Tuesday's event left us with mixed feelings – Apple knocked it out of the park while simultaneously dropping the ball. The non-Pro iPhones now have OLED screens, the Pro Max has major upgrades on all its cameras compared to its predecessor and the mini is perfect for those who want a tiny flagship. So, why does it feel like these phones are not as good as they should be?
Yes, they have 5G, all of them, mmWave 5G at that – something that rumors said was too costly, too difficult to design, too power hungry. The mini is the thinnest, tiniest 5G phone yet. And its a proper mini too, it's smaller than the iPhone SE (2020) while having a larger screen. It's about the size of Sony's Xperia Compact phones (it's a little smaller than later models).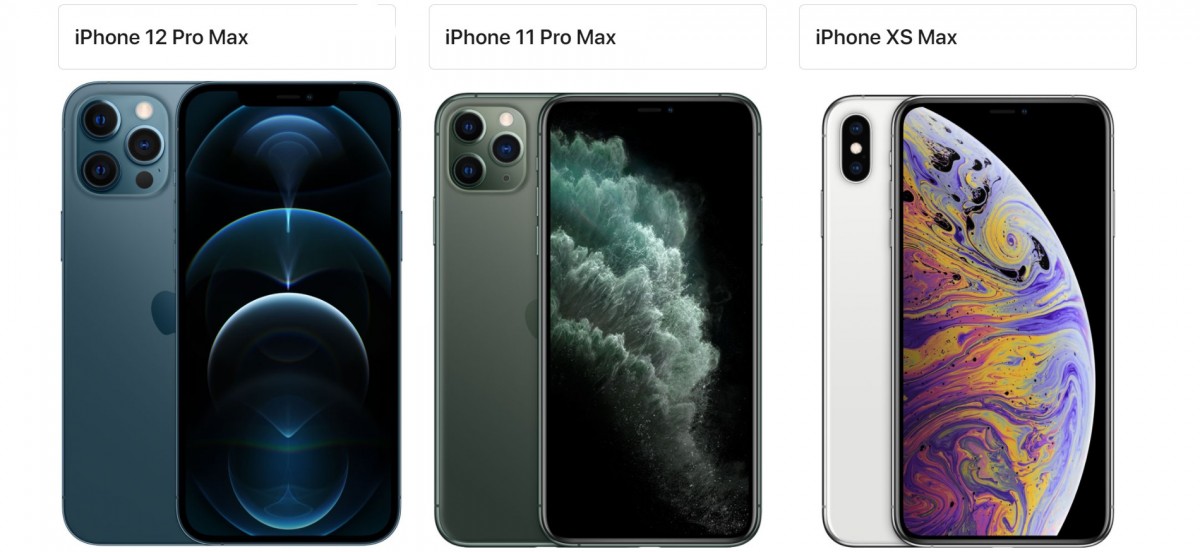 But let's start with the big one first, the Apple iPhone 12 Pro Max. And we do mean big, with a 6.7" screen this is the largest iPhone ever. Unfortunately, the display is still running at a 60Hz refresh rate – that's one of the things that tempered our excitement for the new phones.
All three cameras stick with 12MP sensors, but the Max is the only one to increase the sensor size and it packs 1.7µm pixels, up from 1.4µm on other iPhones old and new. It switches to a sensor-shift OIS, though whether that's good or bad change will be revealed in testing.
The telephoto lens is longer now, offering 2.5x optical zoom and there's a LiDAR system for faster autofocus and bokeh effects in the dark.
Night mode is enabled on the selfie and ultra wide cameras now, not just the main cam. Actually, that's true for all iPhone 12 models, as is the Dolby Vision HDR support for video recording. Still, several camera improvements didn't reach all models.
The iPhone 12 Pro uses the old sensor for its main cam, though it now has a brighter f/1.6 aperture that directs 27% more light towards the sensor. The zoom cam is the same as last year with 2.0x magnification, but the 2020 Pro does get LiDAR.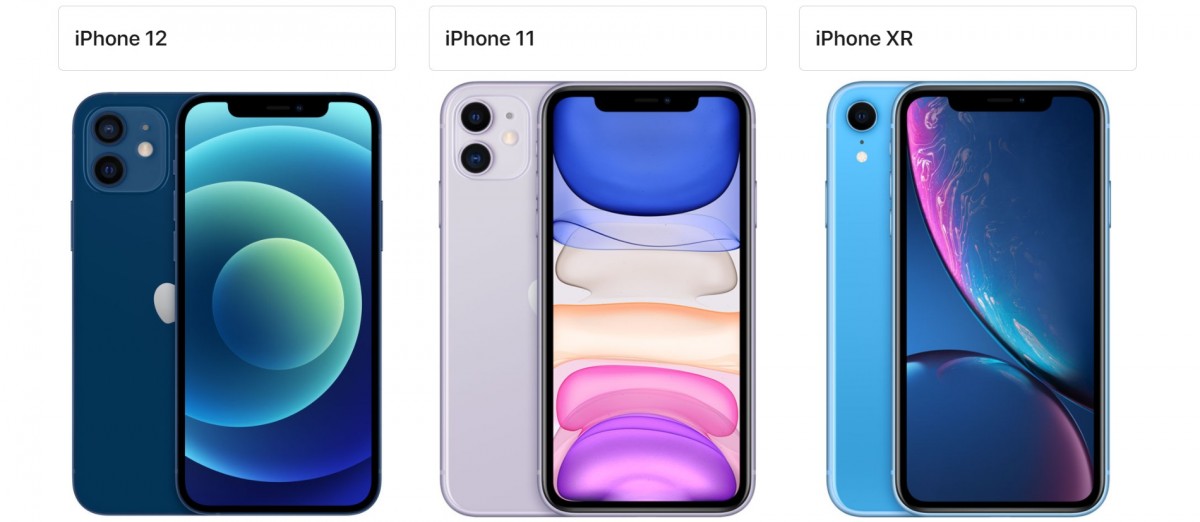 The vanilla iPhone 12 upgrades sound more impressive in comparison. It switches from LCD to OLED, the new panel supports Dolby Vision and is sharper to boot, 460 ppi vs. 326 ppi. This goes a long way in softening the blow of getting an old-fashioned 60Hz screen.
You also get the brighter aperture for the main camera, but still no telephoto lens. But if you're coming from the iPhone XR, a 6.1" model from 2018, you do gain a wide-angle lens (and an OLED screen).
Speaking of older models, we know some of you are holding onto original iPhone SE devices. Was the new SE 2020 not small enough? Because the iPhone 12 mini is smaller than that and significantly more capable.
It's still larger than the original, but web content and apps are increasingly becoming too cramped on that 4.0" screen. And again, you gain a wide-angle lens and OLED screen, plus all the other improvements common to the 12-series.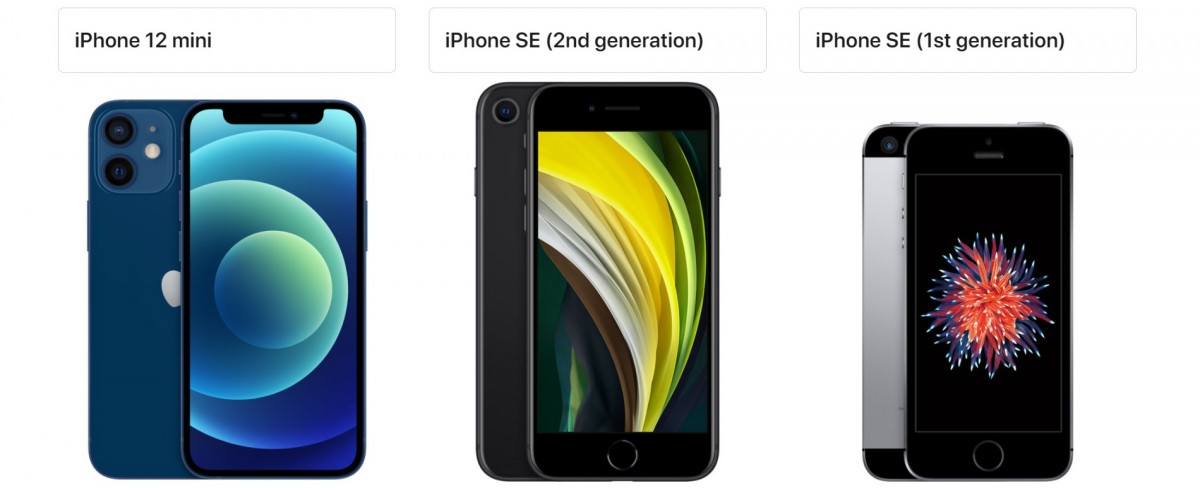 This includes the new MagSafe wireless charging system, which doubles the power of Qi charging – 7.5W to 15W – and enables some interesting accessories. Also, the Ceramic Shield (co-developed with Corning) is tougher than glass used by older iPhones. The new models improve water resistance and can go down to 6 meters underwater (20 ft), compared to 4 meters on 2019 models and 2 meters for 2018 ones.
On the topic of accessories, one thing to know before you vote – Apple killed the in-box charger and headphones. You only get a charging cable (USB-C to Lightning now, instead of USB-A), the rest you have to supply yourself. Cupertino applied this change to older models now too, though it also dropped their prices.
How is 5G new ? Just because they comply to the new standard doesn't mean they bring anything new to the table Aye so just because I've been upvoted and you disagree with my comment you reported it Maybe I should report your...
D
Agreed re: "rounded edges". The trouble is, rounded edged provide no tactile feedback when the phone rotated laterally. If you rotate an iPhone 4/5 in your hand, it digs in and your grip on it gets more secure. Try that with a 6/7/8/X/11 and the phon...
D
I don't know why it's taken analysts to long to remember that people (like me) will pay a PREMIUM for a small phone. I used to own a StarTac. Years later when I worked for HP my wife and I each owned Palm Pre. Remember how popular the Motorola RAZR w...
ADVERTISEMENTS