The Huawei Mate 20 Pro could well be the most advanced smartphone on the market. And it's joined by three siblings, which offer more variety than previous iterations.
The Leica triple camera on the Pro is a refinement on the P20 Pro camera. The Black & White module is out, replaced by a 16mm ultra-wide angle camera. There's a 5x zoom ratio covered by that and the 80mm telephoto cam. In between you have the monstrous 1/1.7" 40MP Quad Bayer sensor.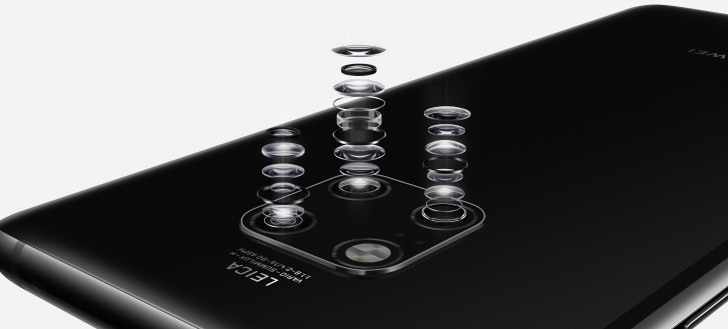 Then there's the in-display fingerprint reader, something that was exclusive to the pricey Mate RS just a few months ago (but has reached several phones since). Speaking of the display, it's now a curved AMOLED that's both larger and sharper than previous Pro models in the Mate and P-series.
The Mate 20 Pro is also a champion of charging. The 40W SuperCharge is mind-blowing – it needs just 30 minutes to charge the large 4,200mAh battery from 0% to 70%.
Wireless charging is fast too, 15W, and while other phones can do 15W wirelessly, the Huawei has a unique skill – it can charge other devices wirelessly, turning it into something of a power bank (great for accessories that support Qi).
The Huawei Mate 20 has a more modest triple camera. No, "modest" isn't the right word, it's just that the Pro camera set the bar so high. You're still getting a main, ultra-wide and telephoto camera. And the main cam has a fairly large 1/2.3" sensor with 12MP resolution, certainly nothing to sneeze at.
The phone does have a classic fingerprint reader on the back and on the front is a flat LCD with a teardrop notch. The vanilla Mate 20 sticks with the Huawei classics – 4,000mAh battery and 22.5W charging (wired only). That's still pretty competitive.
One upgrade it shares with the Pro is the Kirin 980 chipset – first 7nm chipset for Android, first to use Cortex-A76 CPU cores and Mali-G76 GPU cores, it has a beefed up NPU to boot.

The true favorite might just be the Huawei Mate 20 X. It's priced between the Mate 20 and Pro (closer to the vanilla model, actually) and yet it comes with Pro's camera. And the Kirin 980 gets better cooling. Did we mention that it has a whopping 7.2" AMOLED screen with stylus support? Because it does (note: resolution is 1080p+ and the stylus is sold separately). And the battery has 5,000mAh capacity (with the regular 22.5W SuperCharge, unfortunately).
We don't know if the Mate 20 X will be available globally, but we think it can win many hearts.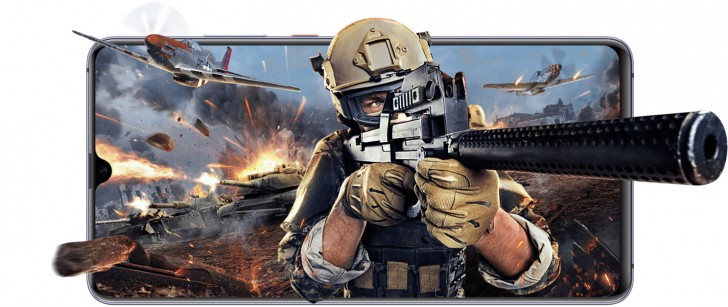 Finally, there's the Huawei Mate 20 RS Porsche Design. That's just a Mate 20 Pro with genuine leather on the back and a higher price tag, not much to see here, really.

Did we miss something? We did – the Pro's water resistance has been upgraded to IP68, the stereo speakers use the USB-C port and so on. There's too much to cover here, so we'll direct you to our hands-on review for more details.
Alright, time to vote – which one of these is your favorite? You can pick several or you can even pick none, up to you.
Which of the four Huawei Mate 20 phones is best
V
As a camera phone M20 pro sounds brilliant. Perhaps M20 x is a best take, same camera massive oled screen cheaper than pro. Lack 3.5mm it's a huge dissapointment and those NV cards definitely does not sound good either
I usually carry my phone in a shoulder bag with other stuff =) But it fits in jeans pockets okay (Redmi 5 Plus); and yeah, 8-9 cm phone won't fit the same)) I'm not saying that Mate 20 X, Mi Max 1/2/3, Honor Note 10, Honor 8X Max are not big pho...
L
With Mate 20X it will only give 22W power because thats where it caps and 3D faceunlock is not crappy (Mate 20 Pro excluded)