Weekly poll: Xperia Z5 vs iPhone 6s vs Galaxy S6 – the brawl continues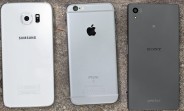 Last week we visited the big leagues for an all-out phablet battle between the Samsung Galaxy S6 edge+ and the iPhone 6s Plus. The clash was memorable to say the least and even though the Galaxy earned itself a definitive victory, not all is lost, as this time around, we decided to take a look at the mainstream flagships from Apple and Samsung, but with an extra pitch of excitement as well – the Sony Xperia Z5.
So, the stage is set, but before you jump ahead to voting, we offer you a quick overview of the opponents, as we did make sure to weigh them out and give our two cents on the matter in the review section.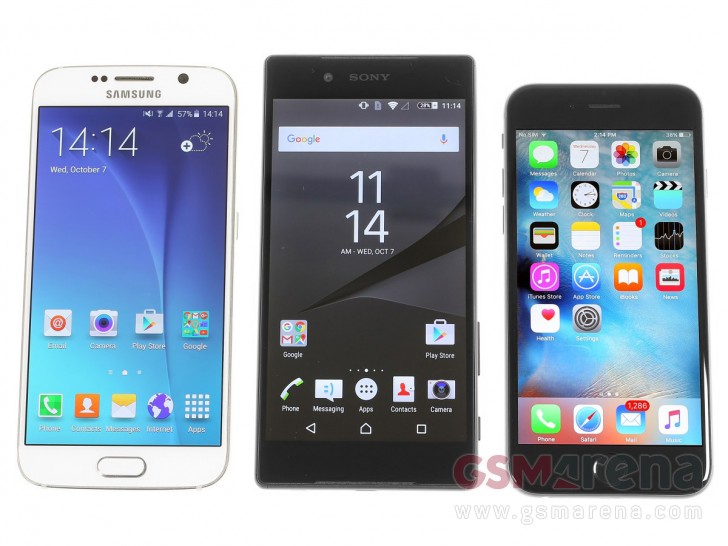 All three phones have a lot to offer and even though none of them is perfect, they are the best of what their respective OEM's can offer. And so the real question seems to be which vision you personally find most appealing.
It could be the metal elegance of the iPhone 6s, now more powerful than ever with an interface polished to perfection, trendy 3D touch technology and upgraded camera experience, building on the strengths of its predecessor.
Then there is the Galaxy S6, designed with more elegance in mind, while still preserving its powerhouse Android nature, superb multimedia experience with vivid AMOLED colors and excellent camera quality.
Last, but definitely not least, the latest and greatest Sony has to offer might be up your alley. It offers a familiar clean design, yet even more refined, a quality built that's not afraid of a few splashes here and there and an equally impressive camera, immersive front-facing speakers and even a microSD slot for storage on the cheap.
Once again, we leave the tough decision making up to you and can't wait to check back in a week to see how well the trio managed to win your affection.
D
I've always found Sony phones to be the fastest at opening web pages and other web content, so take no notice of all those stupid benchmarks, and the idiots that publish such tosh!
it takes blury photos in comparison in order to reduce noise. I can reduce the thin noise of a Z5's photo and still maintain it's quality with a simple noise reduction, but there is no easy way to bring back quality to a photo that wasn't already the...
D
So whats to say, even lowlight photo and video better on Z5... Guess some reviewers do not know how to properly compare camera quality ;-)