This week at WWDC, Apple announced its latest operating system for iPhone and iPad - iOS 12. If we go by previous years itís likely that iOS 12 will be released to the public in September this year to coincide with the new iPhones and iPads.
From what weíve seen so far, what are the features that youíre most excited about in iOS 12?
What follows is a quick overview of what iOS 12 contains.
Performance - Faster and more responsive experience. Up to 70% faster swipe to the camera, up to 50% faster keyboard display, up to 2x faster app launch under heavy workload. These enhancements improve performance on all supported devices, going all the way back to iPhone 5s and iPad Air.
Group FaceTime - FaceTime with up to 32 people at once. The tile of the person speaking will get larger automatically.
Memoji and four new Animoji- A new type of customizable Animoji for the iPhone X for use within Messages and FaceTime. Four new Animoji ó koala, tiger, ghost, or T. Rex
Augmented Reality - ARKit 2 for a more immersive augmented reality experiences. Multiple people can experience simultaneously. AR objects can be sent over Messages and Mail, then viewed in the real world. New Measure AR app to measure real-world objects just by pointing your camera at them.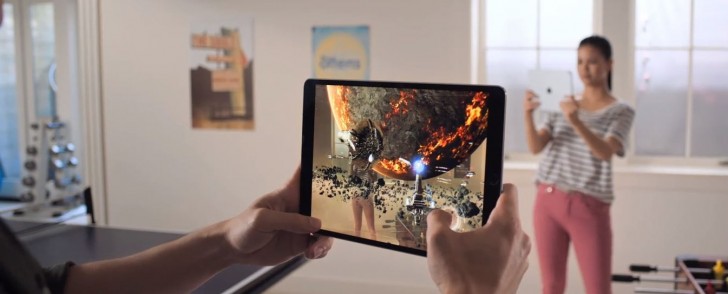 Grouped Notifications - Message threads and notification topics are now grouped together. Manage your notifications in real time from the Lock screen
Enhanced Do Not Disturb - Set Do Not Disturb just for a meeting or while at a location, and it will automatically turn off as soon as the event ends or you leave that place.
Photo Improvementss - For You tab shows moments from your photo library and suggests sharing photos with the people in them. And if the recipients are using iOS 12, theyíll be prompted to share their photos from the event. Search suggestions to help find the photo youíre looking for while refining your search by adding multiple keywords.
Camera - Portrait mode photos have improved. Camera now generates a mask when it detects a person and intelligently and elegantly separates the person from the scene.
App Updates - New Apple Books, Stocks, News and Voice Memos apps have been enhanced.
A smarter Siri - Siri can now pair daily routines with third-party apps to suggest convenient shortcuts. You can also run shortcuts with your voice or create your own with the new Shortcuts app. Get race stats for motorsports, find answers to food and celebrity questions, quickly look up a password, or search for your photo memories.
Screen Time - Gives you a greater understanding of the time you and your kids spend using apps, visiting websites, and on your devices overall.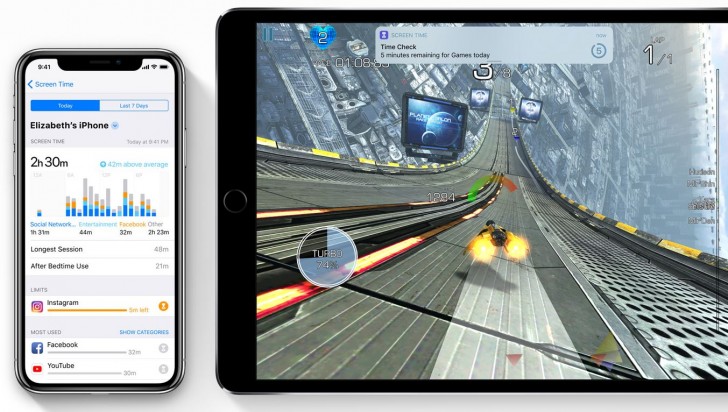 Privacy & Security - Safari now prevents Share buttons and comment widgets on web pages from tracking you without your permission. Safari also prevents advertisers from collecting your deviceís unique characteristics, so they canít identify your device or re-target ads to you across the web. Unique, complex passwords for all of your apps and websites are automatically created and saved in Safari and in apps. SMS one-time passcodes will appear automatically as AutoFill suggestions
Third-party navigation apps in CarPlay -CarPlay now supports third-party navigation apps.
More battery information - The battery usage chart in Settings now shows your usage for the last 24 hours or 10 days.
So now it's time to vote, pick up the features that excite you the most in iOS 12.
V
AR is overhyped and overrated useless feature, VR is definitely more immersive and better and it's is future not AR
V
Nothing is really exciting about iOS overall, Android is still the only operating system which does everything, but good to know they improving performance and shows more about your battery health and usage, iOS is famous for getting very sluggish on...