Google's much-expected event is later today, but we already have a clear picture of what we'll see. The new Pixel phones are a given, they will be the highlight of the event and we will focus mostly on them. There are few other things that could show up, though.
Pixel 2
The Google Pixel 2 and Pixel 2 XL have leaked enough that we're pretty certain we know everything about them – well, almost everything. The main camera stats was missing from the jumbo leak from earlier.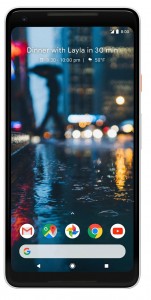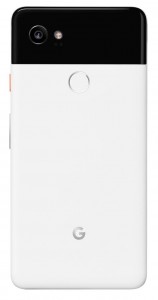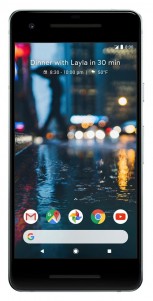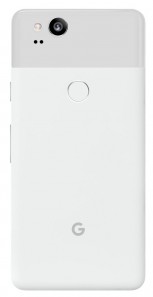 Google Pixel XL 2 • Google Pixel 2
Pixelbook
A convertible rival to Microsoft's Surface, the Pixelbook will be an expensive Chrome OS laptop – it is said to start at $1,200 and going much pricier if you want decent storage ($1,200 will buy you only a pittance, 128GB).
Interestingly, a $99 "Pixelbook Pen" stylus has been pictured, which will be pressure and tilt sensitive.
Google Home
The search giant will continue its expansion into your living room with a smaller, cheaper smart speaker – the Google Home Mini. It's expected to cost $49 and it looks like a competitor for Amazon's Echo Dot. It has the fabric finish that suddenly became popular for smart speakers.
On the other extreme is Google Home Max – we've only heard its name mentioned, but it sounds like the new flagship... if it gets unveiled. We think there's a high chance we'll see the Mini, the Max seems unlikely.
Daydream
The Daydream VR headset is due for an upgrade. So far we've heard that it will come in three color options and will be made out of a more rugged material (still seems like textile, however). Expect a $99 price tag.
Others
Bose already unveiled the new Quietcomfort 35 II wireless headphones, which have Google Assistant built in, but we may see more models – especially since the Pixel 2 is rumored to drop the headphone jack.
Google unveiled the second-gen Chromecasts two years ago, maybe we're due for an upgrade. Or perhaps a new Nexus Player? We're not holding our breath for these, however.
D
I agree plastic can be durable, along with colorful, and premium(like iPod or Sony Xperia). To me, the back looks like the material of the LG Nexus 5X.
?
I just laughed at that pixelbook. Chrome OS and Android just can't compete with Windows(full fledged). And that price!!!!!!!!!!!!!!
L
If the plastic is made of tough plastics like Military Grade Polymer, there's nothing to worry about it.