What to expect from Microsoft's Surface event livestream, and how to watch
Microsoft will be holding its livestream event today, Wednesday September 22 where it will be announcing a new lineup of Surface products. The livestream can be watched through Microsoft's event page or through the Microsoft Surface YouTube Channel.
You're invited.

Learn more about the #MicrosoftEvent: https://t.co/tpK3TB8Xxb

— Microsoft (@Microsoft) September 1, 2021
Surface Duo 2
The Surface Duo's successor is on our list. We are excited to see how Microsoft refines its Android-powered, dual-screened smartphone this year. Leaks have pointed to a new triple-camera setup on the exterior of the phone's dual displays, and we're also expecting to see a more powerful Snapdragon 888 which should include 5G connectivity. NFC should also be included this time around.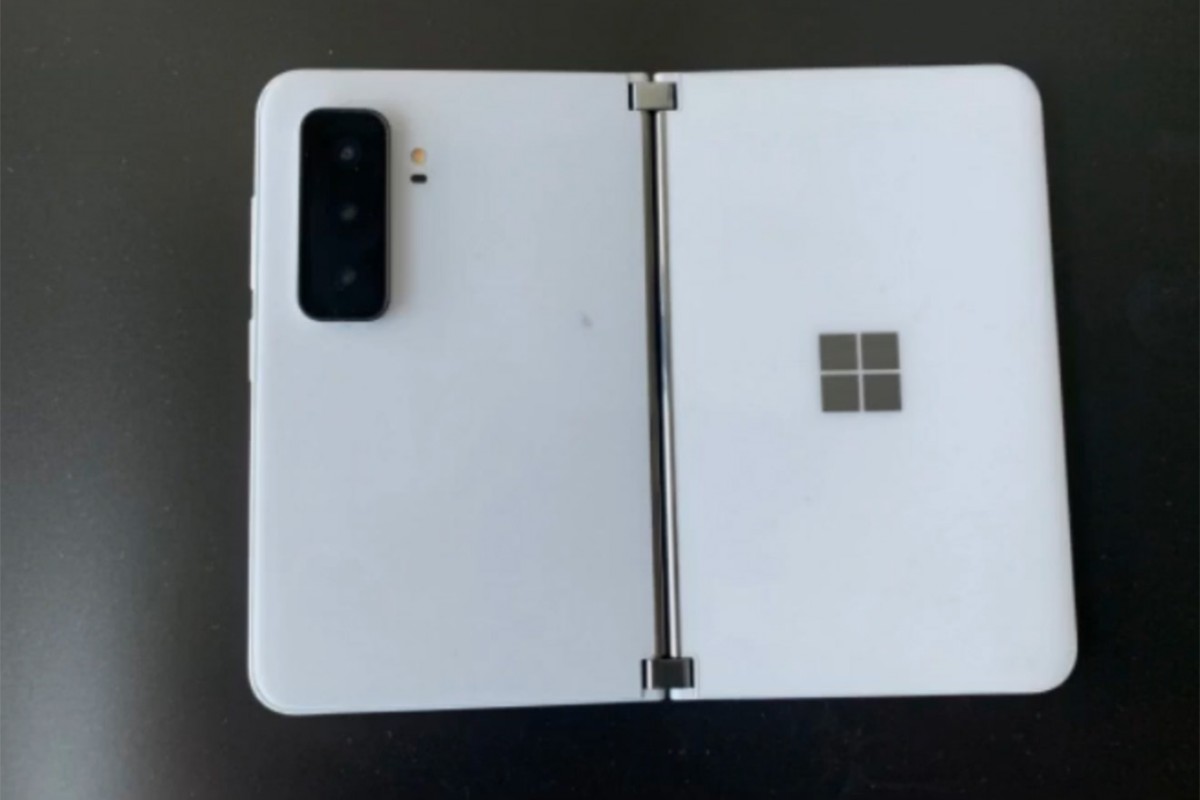 Leaked image of MIcrosoft Surface Duo 2
Surface Pro 8
Next up, we're expecting to see a new Surface Pro 8. Microsoft hasn't updated the Surface Pro 7 since 2019 and we're expecting to see significant updates to the hardware including a 13-inch high-refresh rate display, and 11th-generation Intel Core processors. We are also hoping to see user-replaceable SSD drives, and Microsoft may finally drop the USB-A port on the Surface Pro models in favor of a secondary USB-C port.
Rumors suggest that the Surface Pro 8 may start at $800 for the base model, though we're not sure what that includes.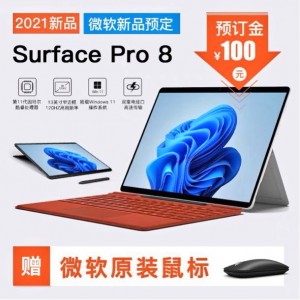 The Microsoft Surface Pro 8 will have a 13" 120 Hz display
Surface Book 4
The next product we're expecting is the Microsoft Surface Book 4. Leaked renders show a new design with a dual-hinge tilting display. Although the display covers half of the keyboard when the display is tilted towards the user, it might be an optimal form for using input from the Surface Pen.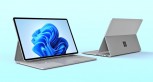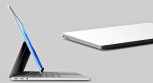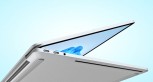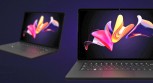 Microsoft Surface Book 4 renders by @Ryan_C_Smalley
Surface Pro X
Microsoft is expected to show off a refreshed Surface Pro X. This is an ARM-based Windows machine that's expected to eventually be able to run Android apps, but the current state of ARM-computing for Windows machines is still in its infancy. Microsoft has been working on virtualization of legacy applications, which will be required for ARM-based machines to run old software not updated for ARM computers.
The advantage with ARM-based chipsets is much longer battery life, superior cellular and 5G connectivity, and the space-saving nature of an ARM-based SoC makes the devices more compact and lightweight. Since they use less power, they also generate less heat than conventional x86 platforms. The previous Surface Pro X devices were powered by Qualcomm QC1 and QC2, based on the Snapdragon 8cx platform.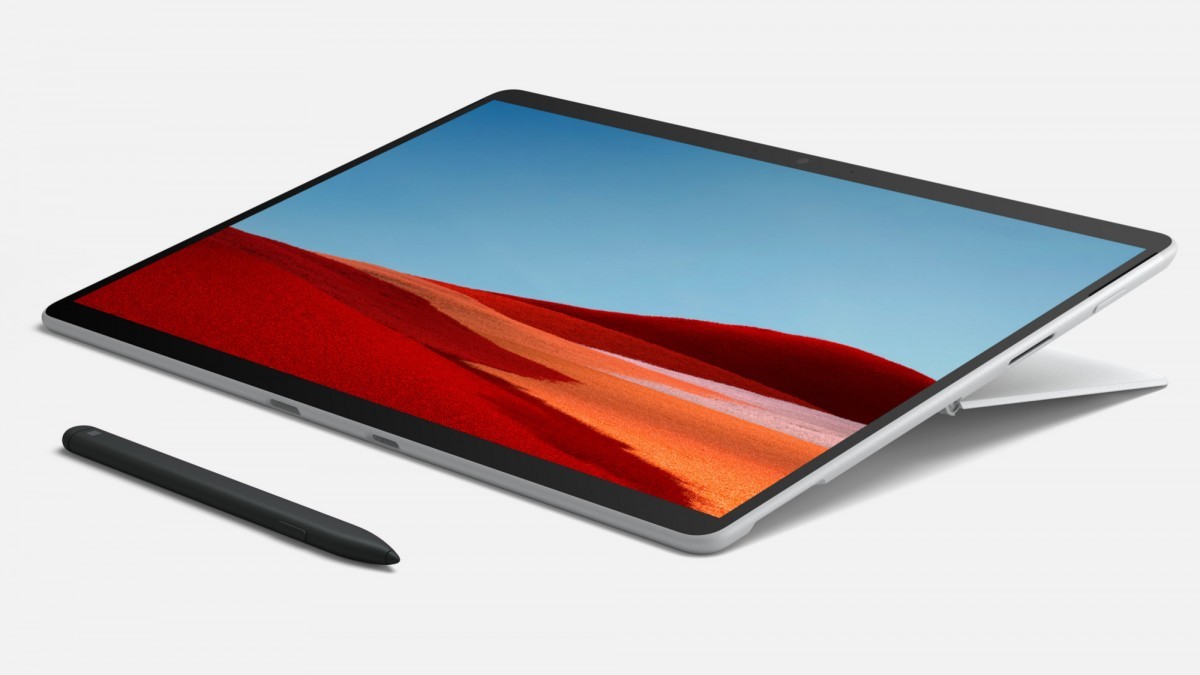 Surface Pro X (2020)
Surface Go 3
The Surface Go 3 is also expected. This is Microsoft's entry-level Surface device. It usually has a smaller display than the Pro and lower-end hardware. As per a benchmark leak, the Surface Go 3 will be powered by a Pentium Gold 6500Y processor and 4GB of RAM with a high-end Core i3-10100Y model possible.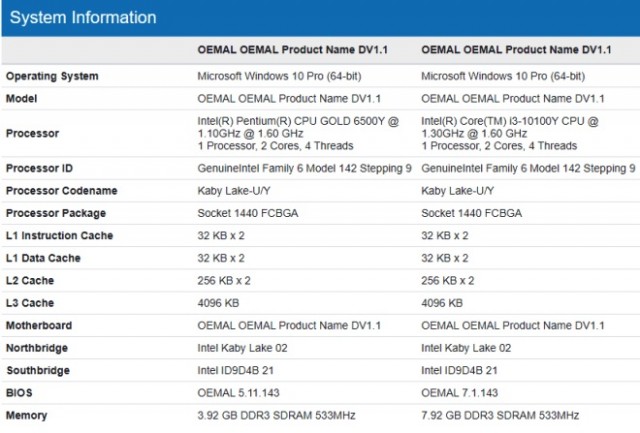 Microsoft Surface Go 3 on Geekbench 4 (image: WinFuture.de)
In addition to all the hardware mentioned, Microsoft may also be announcing new accessories akin to last year's updated Surface Headphones.
Where to watch livestream
The livestream event will take place today at 11AM Eastern Daylight Time.
i
In your dreams. MS still makes the best 2-in1s in the market and the Duo 2 won't have a fragile plastic screen like the Fold or Flip series (really any foldable).
ADVERTISEMENTS