WhatsApp has updated the stable version of the app with a couple of features that it added to the beta version a while back. Users can now enjoy PiP video calls and have text-only Status messages. We have already discussed the text-only status message feature before so we will just talk about PiP here.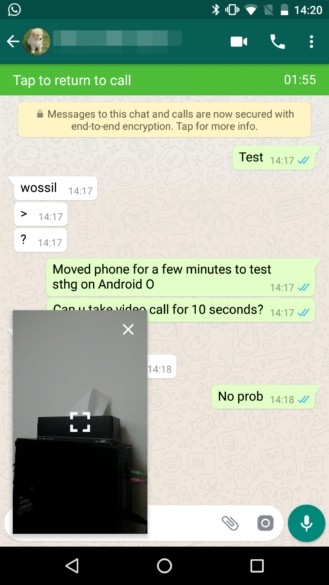 PiP or picture-in-picture mode is a feature of Android Oreo that lets a video element continue to run in a small window even if the main app is minimized. WhatsApp takes advantage of this feature by letting you minimize your video call to a small window if you leave the main app and switch to something else on your phone.
The PiP functionality is only available on Android devices running Oreo.
D
I was talking about the recent news about Whatsapp's monetization.
-
how is that? that makes no sense!!
ADVERTISEMENT