After being rumored for several weeks, WhatsApp finally enabled message history and content to be transferred between Android and iOS. The feature was officially announced today during Samsung's Unpacked event. The Galaxy Z Fold3 and Z Flip3 will be the first to allow this, covering transfers from iOS devices to the new foldables.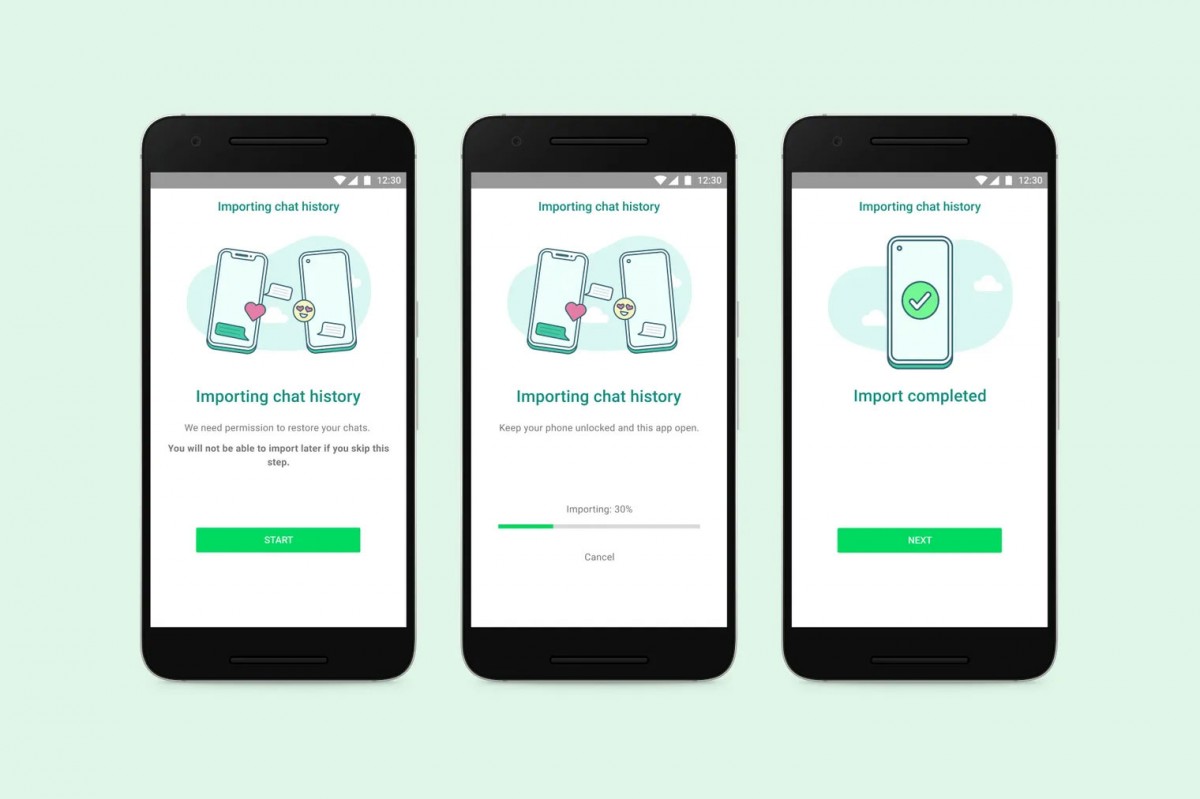 The feature will gradually roll out to Samsung devices on Android 10 or above before eventually reaching all other Android devices and iPhones "in the coming weeks". There's no clear time frame for this new option, but it seems like Samsung pulled strings to hold exclusivity in hopes that it might finally convince iPhone users to make the switch to Samsung. WhatsApp hasn't made clear when Android users will be able to transfer data to iPhones.
Transferring chats will be possible when both the iOS and Android devices are physically connected via USB-C to Lightning cable (the one conveniently included with all modern iPhones).You won't be able to transfer across platforms over the internet.
If you've got more than one cloud backup of your chat history, images, and voice messages, the backups won't be merged. Rather, the transferred data will overwrite the existing backup once a new backup is performed.
Ever since its inception more than a decade ago, WhatsApp has become one of the most popular messaging apps in the world. Since then, the messaging app was always limited to a single instance on a single device. Switching phones would mean that users had to perform a back up to local storage so that messages, images, chats, and voice notes could be restored on a new device, but it was never possible to transfer data between operating systems.
?
is this available now??? just bought an iphone and really don't want to lose chat history (again)
k
It's weird how it hasn't been able to do that until this update. I mean, almost every other social media and chatting platforms seems to communicate perfectly. The only miscommunication is emoji.
?
And it still requires a cable in order to work 🙄
ADVERTISEMENTS