Today, WhatsApp is rolling out a new disappearing feature for photos and videos. Users can send 'View Once' photos and videos through the messaging app, and the recipient will only see it once.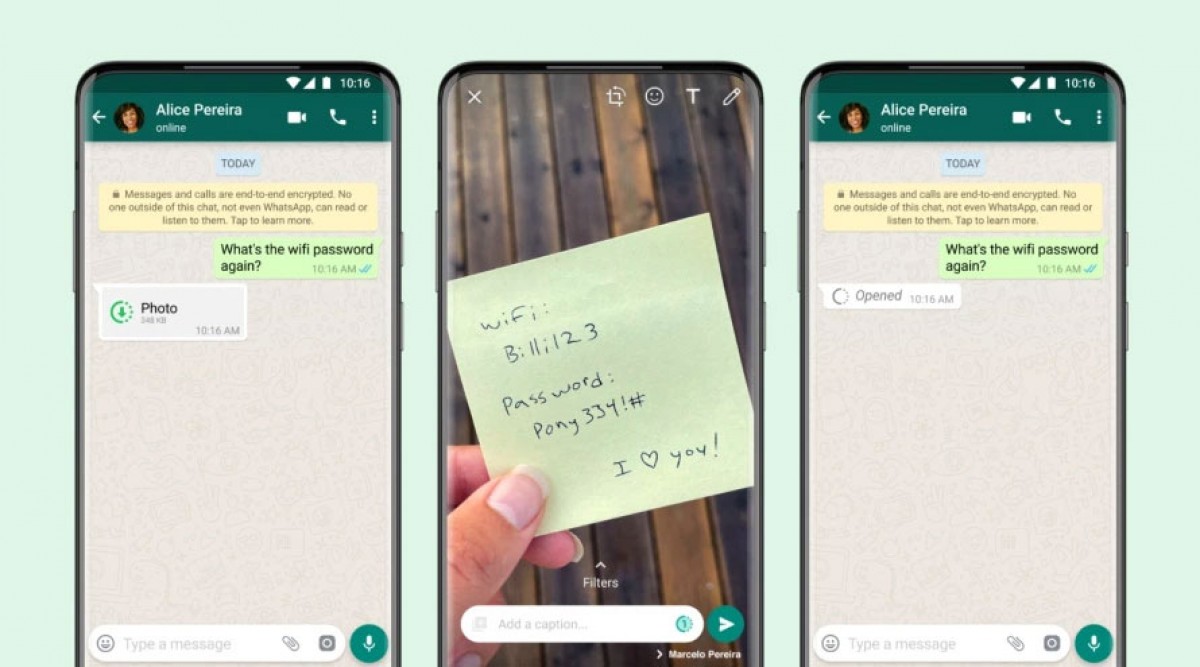 The feature was actually being tested as early as late June.
For example, you might send a View Once a photo of some new clothes you're trying on at a store, a quick reaction to a moment in time, or something sensitive like a Wi-Fi password.
The way it works feels a lot like it does on Instagram. The recipient needs to tap the "Photo" or "Video" button to see the image or video. Once closed, the video or image won't be accessible anymore.
Engadget notes that the help article for the new feature warns that recipients can still take screenshots or record their screen while opening a View Once photo or video. In addition, WhatsApp won't notify the sender when the image was a screenshot or recorded. View Once media won't be visible to WhatsApp since it is sent with end-to-end encryption. If the content is reported on, though, WhatsApp will be able to see the content.
D
Useless feature everyone can just take a screenshot of what's being sent. It will be useful if screenshot not allowed.
?
not just whatsapp, all of them are trying to capture data, whatsapp just being honest, and people panick to the compqny who try to be honest, actualy, all company and maybe some, worst than whatsapp ... the film ... clear and present danger ... ...
ADVERTISEMENTS