WhatsApp keeps on adding features to its group chat functionality. Over the past few months, we've seen additions such as group descriptions, a catch up feature, and protection for those who keep being re-added to groups they've left.
Today it's time for another group-specific thing to roll out. There's a new setting that only allows admins to send messages to a group. The Facebook-owned service says this will come in handy when the groups are set up as a way to distribute important announcements and information - groups for parents and teachers at schools, community centers, and non-profit organizations.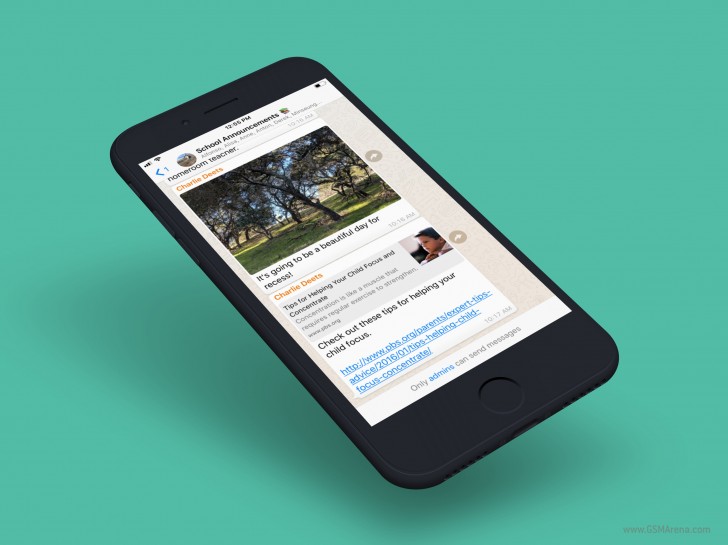 To enable the new setting, open Group Info, then tap Group Settings > Send Messages and select Only Admins. This should make it to all users around the world soon, once the rollout is complete.
?
you can apply the restriction temporarily and reverse it later on...
?
In the broadcast feature, the number of admin must be present in the contacts of mobile of the receiver. Only then broadcast message was received. But in a group, you don't need to have the admin saved in contact. The admin can directly add someone's...
?
Very much like channels on Telegram.