Facebook Whistleblower interview aired the night before Monday's Facebook outage [EDIT]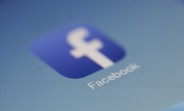 Edit: Santosh Janardhan, VP of Infrastructure at Facebook, explained in a blog post that the cause for Monday's outage was due to "configuration changes on the backbone routers that coordinate network traffic between our data centers".
Our services are now back online and we're actively working to fully return them to regular operations. We want to make clear that there was no malicious activity behind this outage — its root cause was a faulty configuration change on our end. We also have no evidence that user data was compromised as a result of this downtime.
In addition, Facebook's PR replied to the allegations made by the Facebook Whistleblower on Sunday's interview with 60 Minutes. Check out that report from The Verge.
Original story follows below:
There's a lot going on in one day for Facebook and its associated brands. Facebook, Instagram, WhatsApp, Oculus VR, and Facebook Messenger all went offline with the first outage reports starting Monday morning. After several hours, it seems that most of Facebook's services (as well as Instagram and WhatsApp) are back online.
We're aware that some people are having trouble accessing our apps and products. We're working to get things back to normal as quickly as possible, and we apologize for any inconvenience.

— Facebook (@Facebook) October 4, 2021
The outage is apparently attributed to "networking issues".
*Sincere* apologies to everyone impacted by outages of Facebook powered services right now. We are experiencing networking issues and teams are working as fast as possible to debug and restore as fast as possible

— Mike Schroepfer (@schrep) October 4, 2021
The timing of this outage is peculiar. Just last week, Facebook's Safety Chief appeared virtually at a US Congressional hearing about Facebook. It was during this hearing that Congress asked questions pertaining to its users' mental health and privacy concerns.
A major interview about Facebook aired on 60 Minutes this past Sunday and Facebook was down by Monday morning. The interview reveals the identity of the "Facebook Whistle Blower", a former employee of Facebook who will appear before Congress this upcoming Tuesday to testify about Facebook's practices and lack of transparency surrounding hateful content and spread of misinformation.
The whistle blower, Frances Haugen, was appointed to Civic Integrity when she started at Facebook. This department worked towards reducing circulation of false information and hateful content during the time leading up to elections. The events that followed are what led her to decide to release internal research conducted by Facebook.
They told us 'We're dissolving Civic Integrity'. Like, they basically said 'Oh good, we made it through the elections, there wasn't riots. We can get rid of Civic Integrity now.'

Fast-forward a couple of months, we got the insurrection and when they got rid of Civic Integrity, it was the moment where I was like 'I don't trust that [Facebook] is willing to actually invest what needs to be invested to keep Facebook from being dangerous.'
As of the writing of this post, most of Facebook's services appear to be back online.
Via Twitter • 60 Minutes on YouTube
m
Outage occurred after tv program-they wanted to delete info (aka shredding) so shut down the network-what else can it be? lol
B
That's different, you also can't yell fire in a movie theater. You would be arrested in both cases. But Facebook censoring anything about Ivermectin has lead to many deaths as well as the US government not telling the truth about it.
B
Maybe for you but I didn't even notice until a friend called me to ask why he couldn't message his wife on WhatsApp or Facebook.
ADVERTISEMENTS