Last week we told you about WhatsApp's test of in-app browsing and reverse image search features on its Android app. Today we learn about two more features that this Facebook subsidiary is working on.
WhatsApp is developing two new features called "Forwarding Info" and "Frequently Forwarded". Forwarding Info tells you how many times a message you sent to others has been forwarded. This information is shown in the Message Info section which is accessed by long pressing the sent message and then tapping on the info icon that appears at the top.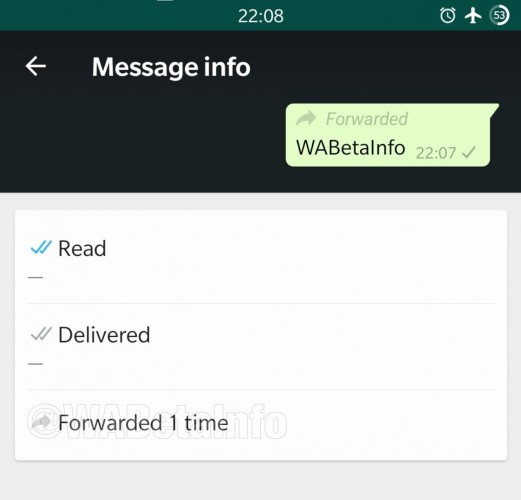 WABetaInfo reports that this feature only works with the message you have sent to others, and, if you want to find out the forwarded count for the message you have received, you will have to send it to someone else (or yourself) and then check the count in the Message Info section.
The other feature called Frequently Forwarded adds a "Frequently forwarded" label above a sent message when it has been forwarded more than four times. The report says you won't see a forward count for a message if it has been forwarded five or more times.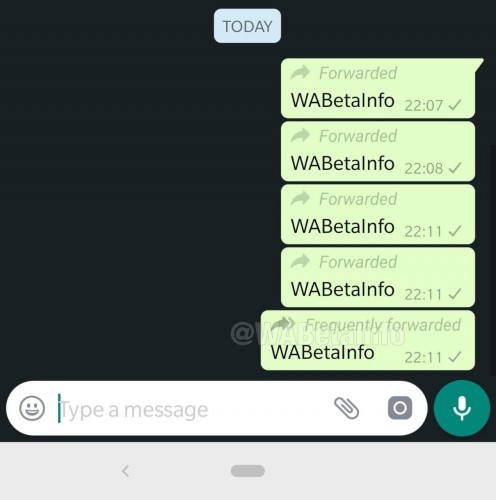 Both these features were spotted on WhatsApp's beta app for Android with version 2.19.80, but even if you use this version of the app, they may not be available to you. Furthermore, there's no guarantee of these features ever seeing the light of day, but we are hopeful that the testing will go smooth and these features will be eventually rolled out to all users around the globe.
These features should turn out to be helpful to users in determining whether a message they received is widely circulated, and if it is, then chances are it might contain fake information.
D
Good bye whatsapp i did not liked you anyway. This is the last drop.
S
whatapps should allow user to access multi device not just one like today. too bad.
A
But what is the purpose of these features?
ADVERTISEMENTS