You have to assume that by far the most requested feature for WhatsApp has to have been video calling. The Facebook-owned service wasn't the first to add voice calls to its app, and it definitely isn't the first to do video calls. But now, after betas, pulled betas, and some more betas, the feature has finally been officially unveiled.
"In the coming days", WhatsApp's more than a billion users on Android, iOS, and Windows will get the ability to engage in video calls with their contacts.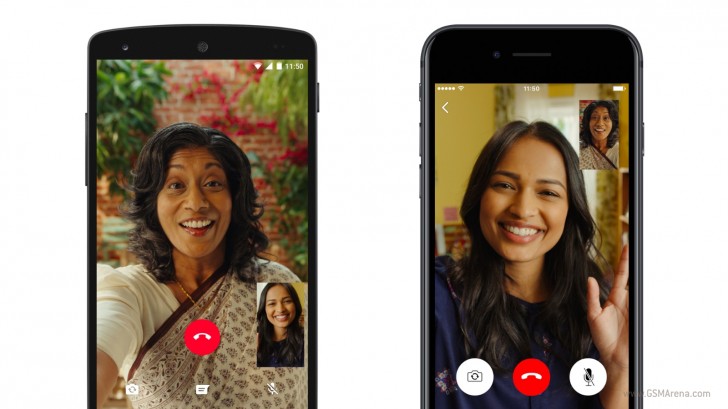 The announcement is brief, but highly anticipated. No additional details were published, so it's unclear if there's a new version of the app required to make the video calling functionality work or if it will just 'magically' show up at some point. That said, do keep an eye out for a video call option in your chats. It should be there soon, one way or the other.
J
Skype is officially dead if this Whatsapp video call version takes over. I mean, its free. Use phone numbers. Easy to use. Very direct and user friendly. Though Im not sure of the quality. This thing must be good with some of those smartphones that h...
?
what kind of security lol
?
Facebook started killing Twitter than they start copying features form snapchat to Instagram and now ending Skype for good with video calling to whatsapp.