It's the end of an era – Nokia Series 40 phones have sent their last messages on WhatsApp as support for the platform expired on December 31. That comes after the Symbian S60 app stopped working in mid-2017. To be clear, this change affects only older Nokia feature phones.
The current crop of Nokia-branded feature phones run on a mix of different platforms. Some are Series 30 (or 30+), others run Kai OS (8110 4G), Yun OS (3310 4G) or "other" (the 3310 3G software is just listed as "Smart Feature OS").
WhatsApp for Kai OS devices like the JioPhones (and presumable the Nokia 8110 4G) will continue.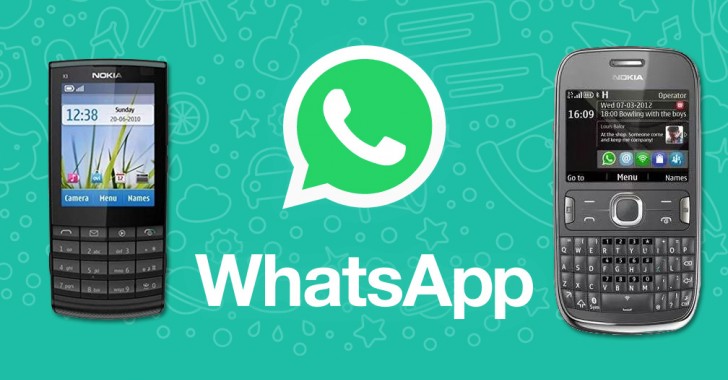 Next up on the chopping block are Android phones running v2.3.7 Gingerbread or older as well as iPhones running iOS 7 or older. Currently, you can't create new accounts on such devices and services will be stopped altogether on February 1 2020.
Support for BlackBerrys – the ones running the classic OS – as well as Windows Phone 7 handsets was dropped in 2017. The original plan was to stop the service in early 2016, but the deadline was moved to December 31 2017 (at the same time the S40 end-of-life date was pushed back too, but no more extensions).
H
Wow. I never even used this app for even once. And I survived.
D
Oh, never knew that, thanks.